4 Careers for Graduates of the Master of Science in Leadership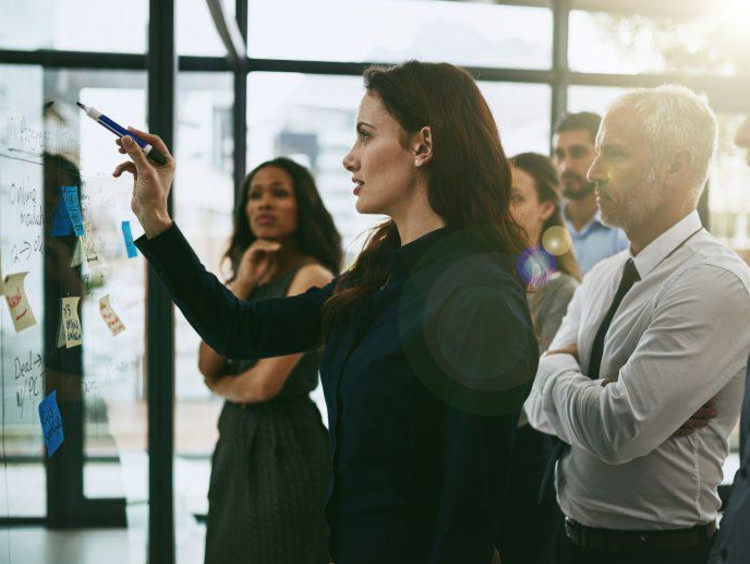 Grand Canyon University's Master of Science in Leadership is offered by the Colangelo College of Business and designed to provide students with executive skills and servant leadership principles. Individuals with an MSL commonly go on to become directors, managers and leaders in all types of service organizations and businesses. Keep reading to learn about a few potential career paths for graduates of this program:
Strategy Consultant
A strategy consulting professional specializes in providing logistics, statistics and research data that businesses can apply to their operations. In this role, you may find yourself working independently or as part of a consulting team to analyze business decisions, identify strategic solutions and develop processes to help organizations reach their goals.
Medical and Health Services Manager
If you would like to make a difference in the lives of others by working in the healthcare sector, then a career in medical and health services may be right for you. Managers in this field work for healthcare institutions to oversee all or part of a facility. In this role, you may be responsible for tasks such as implementing and administering services and programs, coordinating daily business operations and conducting personnel hiring and training.
Postsecondary Education Administrator
These professionals are responsible for a range of duties, such as creating budget reports, updating schedules, assisting with correspondences and editing information documents. A postsecondary education administrator may also assist students and faculty or organize and oversee special events.
Training and Development Manager
A training and development manager's primary objective is to help their company or organization advance its effectiveness and efficiency through internal improvements. These professionals may be responsible for tasks such as leading training programs, supporting the performance review process and creating and distributing educational materials and training manuals.
To learn more about how Grand Canyon University's Master of Science in Leadership program can impact your career, visit the Colangelo College of Business website or click the Request More Information button on this page.