GCU and Habitat for Humanity: Revitalizing Neighborhoods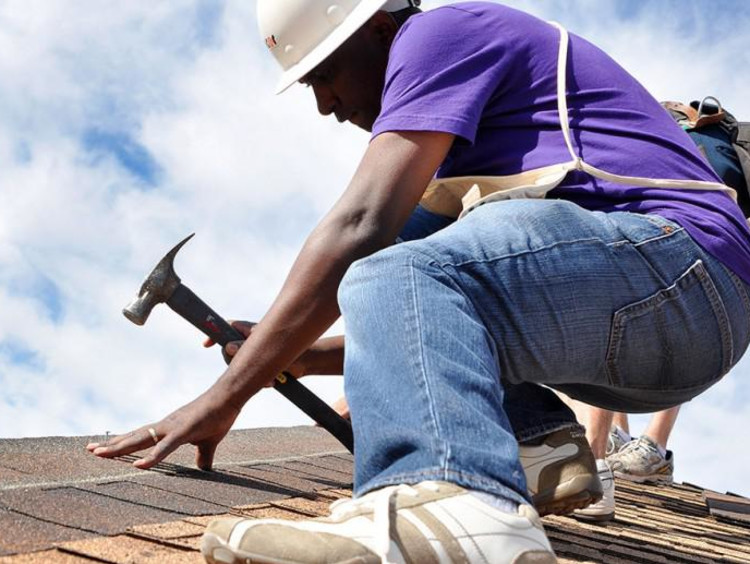 The neighborhoods surrounding GCU's vibrant campus once belonged to a thriving middle class. In recent years, however, these communities have been severely afflicted by the economy.
For Grand Canyon University, one of our core values is to serve the community.
"We want to be really involved … in restoring what was once a middle class neighborhood into a middle class neighborhood once again," said GCU's President and CEO Brian Mueller, on KTAR News. "That's the long term view of what we're trying to accomplish."
Through the Canyon Corridor Project, GCU and Habitat for Humanity have launched an unprecedented neighborhood revitalization initiative to renovate residences across the valley.
Leading the Way
Alongside the volunteer efforts of GCU students and employees, the university is spending $700,000 for phase 1 of this project.
GCU volunteers have been divided into two groups — team leaders who do physical labor and an outreach team that goes door-to-door in advance of the project to identify property owners who would like to take advantage of the program. Habitat works with legal residents to help them upgrade their existing home or move to a better one if they are living in substandard or overcrowded housing.
No Expertise Required
Habitat officials emphasize that the job is more about people skills than technical skills, and many team leaders had no experience in home construction before joining Habitat.
The team leaders report to the house leader, a volunteer foreman who recognizes tasks and delegates them, and acts as a liaison between the team leader and the site supervisor. The house leader also leads the morning meeting, which includes an extensive safety presentation and a prayer. Because of the nature of construction work and the usual inexperience of the volunteers, Habitat is extremely focused on safety.
"You don't have to be an expert in faith to be involved, and it offers an opportunity to serve others in a physical way," said GCU's Pastor and Dean of Students Tim Griffin to GCU Today. "It also provides a national connection to service programs that eventually will involve the entire GCU population, including our online college students."
Learn more ways to get involved with the GCU community by checking out our local outreach efforts.