Human Capital Strategies You'll Learn in the MSL Program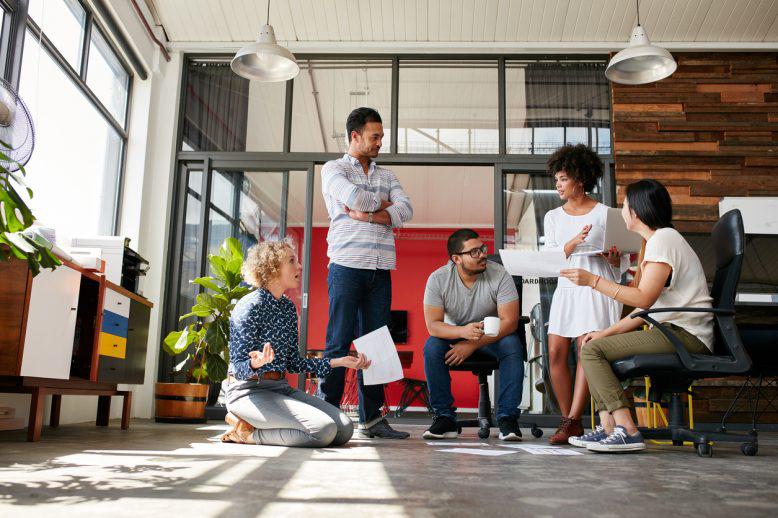 Posted on May 10, 2017
in
[ Business & Management ]
As a business leader, you will need to find and maintain a great team in order to focus on creating great work. Human capital strategies help leaders achieve this goal and can increase the chance of keeping a successful business. Discover some of the human capital strategies students learn in the Master of Science in Leadership program at Grand Canyon University:
Talent Management
You need to hire the right employees if you want to have the best team for your business. Instead of looking for applicants who simply qualify for the position that is available, it is important for leaders to look for applicants who will be the best overall fit for their business needs, voice and future. Students will learn talent management strategies that can help them build their future teams.
Workforce Diversity
Another human capital strategy that you will learn about in our MSL program is workforce diversity. When you have a diverse group of people working for your business, you can benefit from the different talents and ideas that each employee can bring to the table.
Succession Planning
What happens when leaders move on from businesses? Our program helps students answer this question by teaching them about succession planning. Having a strategy for who will replace current leaders once they leave is essential for making sure businesses continue to run smoothly.
Employee Development
If you want your future employees to invest in your business, your business will need to invest in them. Employee development refers to the training and care that employees receive that helps mold them into the best employees the business will need for a successful future. 
GCU aims to provide an exceptional academic experience for every student. If you would like more information about Grand Canyon University's business programs, you can find it by visiting the Colangelo College of Business or clicking on the green Request More Information button you'll find at the top of this page.
About Colangelo College of Business
Business Buzz is a blog that features content written by faculty, staff and students from Grand Canyon University's Colangelo College of Business. In addition to profiles about events, students and faculty on campus, you'll also find insight and perspective on the ever-changing business discipline and current global business topics. Learn about the modern business landscape, and how business today continues to grow and evolve to meet the needs of organizations and consumers in the 21st century. Check in every week for the latest news from the business community and around GCU.
---
---