Interns for Entrepreneurs: GCU Partners with Business Incubator Seed Spot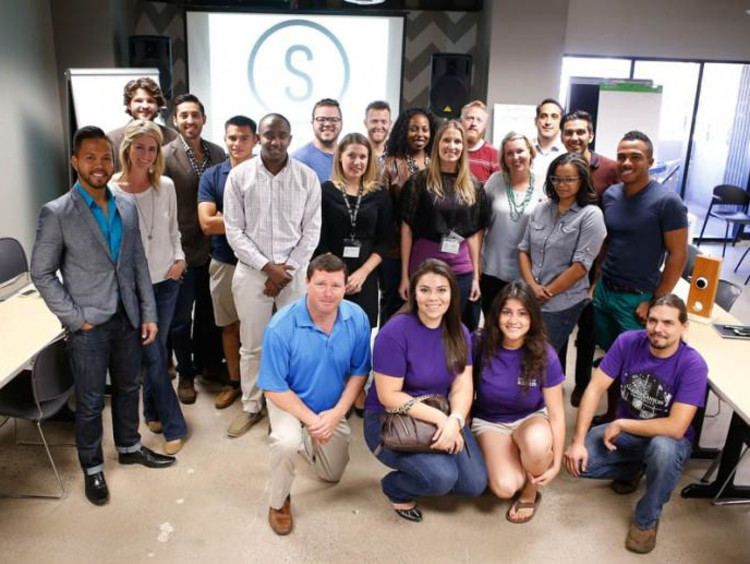 In the language of entrepreneurship, we've all heard the expression: "It starts with an idea."
As dynamic and powerful as that idea may be, it just isn't enough to survive the forces of the economy and consumer behavior. No amount of passion and dedication or hard work can pay off without the right business model and the right assessment of financial viability, for both you and your consumer.
This is where Seed Spot comes in, an incubator firm for startups (and not the type that we saw in HBO's Silicone Valley last summer).
With a failure rate of 25 percent in the first year and 55 percent by year five, too many startups are destined for failure right from the outset. Flawed business models, limited consumer insight and a shortage of capital are a few reasons why.
A Successful Business Incubator
Seed Spot, which launched in 2012 and has partnered with Grand Canyon University, provides mentorship, office space, financial modeling tools and exposure to capital funding opportunities. Through a competitive application process, Seed Spot chooses a select few social entrepreneurs in Arizona.
In a GCU Today article, company officials say that in its three years, Seed Spot has helped 106 small businesses get off the ground: 88 percent are still in business and $1.4 million has been raised in capital funding.
GCU and Seed Spot
GCU's partnership with Seed Spot pairs students at the Colangelo College of Business with entrepreneurs. The Interns for Entrepreneurs program – spearheaded by Dr. Randy Gibb, dean of GCU's business school – offers students an opportunity to gain invaluable business experience, while providing small business owners some much needed support.
In an article in the Arizona Republic, Seed Spot co-founder and CEO, Courtney Klein explained her vision: "We really believe that entrepreneurs can solve major societal problems," Klein said. "We believe if we read about it in the headlines, we can solve it through the innovation of entrepreneurs."
Read about other successful GCU partnerships by checking out our recent post about GCU and Habitat for Humanity.