Is the MBA in Project Management Right for You?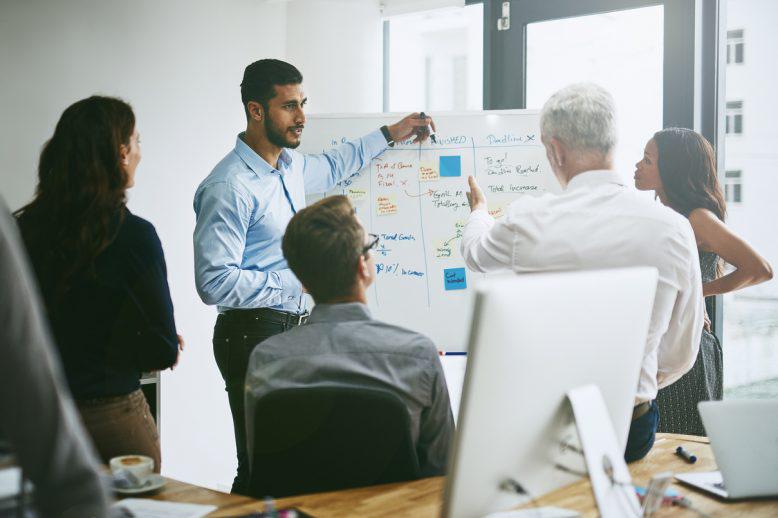 Project management is a growing sector and to stand out among the rest, professionals in this field can benefit from the Project Management Institute (PMI)® membership and certification. Grand Canyon University offers the Master of Business Administration with an Emphasis in Project Management, which prepares students for PMI® certification. If you're interested in a career in project management but aren't sure where to begin, then keep reading to discover if GCU's MBA in project management could be right for you:
Develop Advanced Project Management Skills
While earning this degree, students complete real-world project management coursework that introduces them to topics that include quantitative tools and techniques, formulating and executing strategies within organizations, traditional project management and managerial concepts and strategies.
Prepare for PMI® Certification
If you're familiar with the benefits of PMI® certification and plan to pursue this type of accreditation, then you have an excellent reason to consider GCU's MBA in project management. This degree program's coursework is in alignment with PMI's A Guide to the Project Management Body of Knowledge (PMBOK® Guide) and can ready you for Certified Associate in Project Management (CAPM)®, Project Management Professional (PMP)® and Agile Certified Practitioner (ACP)® certifications.
Find a Career in Project Management
If you're wondering where an MBA in project management can take you, there is a wide range of potential career options for professionals with this type of educational foundation and PMI® certification. Common careers for project management degree holders include executive, project manager, director of operations and project analyst in engineering firms, design organizations, government agencies, and business entities.
Grand Canyon University's Colangelo College of Business can help you reach your professional goals. To find out more, visit our website or use the Request More Information button on this page.