Spotlight: GCU's MS in Organizational Leadership and Entrepreneurship Core Courses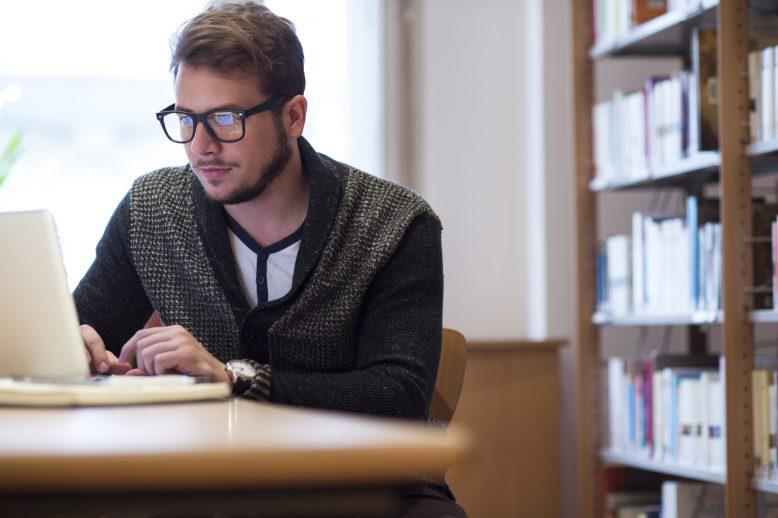 Posted on May 24, 2017
in
[ Business & Management ]
The Master of Science in Organizational Leadership and Entrepreneurship degree offered by the Colangelo College of Business includes coursework that fosters the skills students need to go on to build and maintain successful business models for today's economy. The rigorous curriculum provided in this program uses research-based study to help you learn behaviors for improving the sales of services or products. Expert-led discussions can promote your deeper understanding of concepts like analytics and customer development.
If this sounds like the right program for you, then continue reading to learn about some of the core courses in our MS in Organizational Leadership and Entrepreneurship degree:
UNV-504: Introduction to Graduate Studies in the College of Business
Designed to prepare students for the graduate learning experience at GCU, this course gives you opportunities to develop and strengthen the skills that you need to be a successful graduate student in the Colangelo College of Business.
OGS-600: Business Model Development
In this course, you are introduced to marketing and sales analytics along with needs assessment techniques for the application of problem-solving strategies that can address issues through innovative processes, services or products.
OGS-615: Marketing and Sales Management
With a focus on identifying, analyzing and managing sales and marketing channels, this course can help students learn how to drive service delivery and product sales. You will examine sales analytics, needs analysis and web-based marketing and sales strategies.
OGS-635: Launching Growth and Sales Models
This is the capstone course for this degree program, and it requires that students finalize and implement a business model and complete a pitch to stakeholders. Using sales and marketing analytics, students demonstrate the viability of their business models.
The Master of Science in Organizational Leadership and Entrepreneurship degree prepares you to begin or enhance a business career. For more information about this or other degree programs offered by the Colangelo College of Business, please visit our website or click the Request More Information button on this page.
About Colangelo College of Business
Business Buzz is a blog that features content written by faculty, staff and students from Grand Canyon University's Colangelo College of Business. In addition to profiles about events, students and faculty on campus, you'll also find insight and perspective on the ever-changing business discipline and current global business topics. Learn about the modern business landscape, and how business today continues to grow and evolve to meet the needs of organizations and consumers in the 21st century. Check in every week for the latest news from the business community and around GCU.
---
---