PhD vs. PsyD: What is the Difference?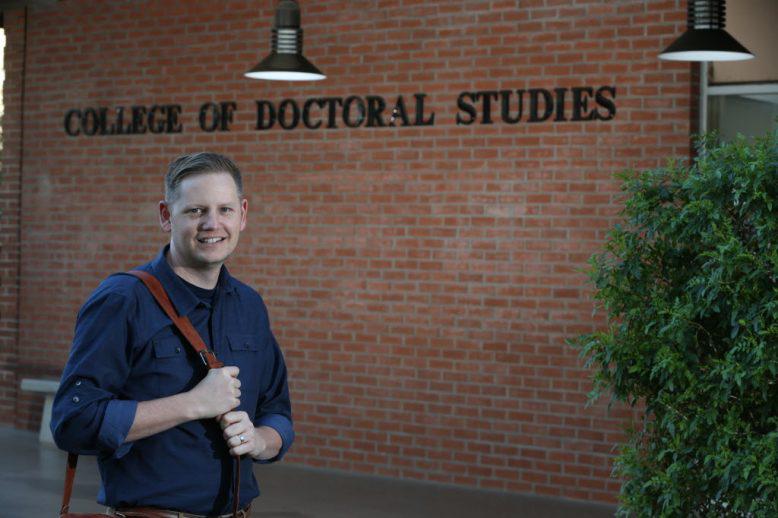 If you are looking to further your education at the doctoral level, you many have some questions about which program is right for you. If you are in the field of psychology and want to earn a doctoral degree, you may have realized that you can earn a PhD in psychology or a PsyD.
Which one should you choose? Continue reading to find out the differences between a PhD vs. a PsyD.
Doctor of Philosophy in Psychology Degree
A Doctor of Philosophy (PhD) focuses on research. PhD programs in psychology typically take several years to complete. Depending on your desired career, you may then need to earn a postdoctoral specialization.
One of the advantages to having a PhD degree is that your career options are more open, leaving you with a variety of work settings to choose from. Having this degree will increase your opportunity to move up in your position or enter into a higher position in a different work environment. It also increases your competitiveness in the workforce, as you have a significant advantage being an expert in your field.
Doctor of Psychology Degree
A Doctor of Psychology (PsyD) takes about the same amount of time as a PhD to complete, but the experience in the program is not the same. With a PsyD, learners study more clinical procedures. If you are more inclined to practical work and less research, then the PsyD might be the right path for you. To become a psychologist with a PsyD, you must still go through all of the coursework, complete a one-year minimum internship, and take and pass all of the required examinations.
PsyD programs are geared toward clinical practice. This leads to careers in a wide variety of settings including hospitals, mental health clinics, government offices and schools. Some professionals choose to open their own psychotherapy practices or work as consultants for private corporations.
While both programs lead learners to be experts in the field of psychology, there are minor differences. In short, the PhD is research-based and can lead you to become an instructor or researcher, and the PsyD can lead you to work as a clinician, though you may also choose to become an instructor. In the end, you will have an opportunity to make a difference in the lives of others.
Grand Canyon University's College of Doctoral Studies offers programs that are embedded with research skills and development throughout the curriculum. To learn about GCU's online PhD programs, visit our website today or use the Request More Information button at the top of the page.
Written by Adriana Carda, a junior earning a degree in psychology at GCU.