A Day in the Life of a Forensic Scientist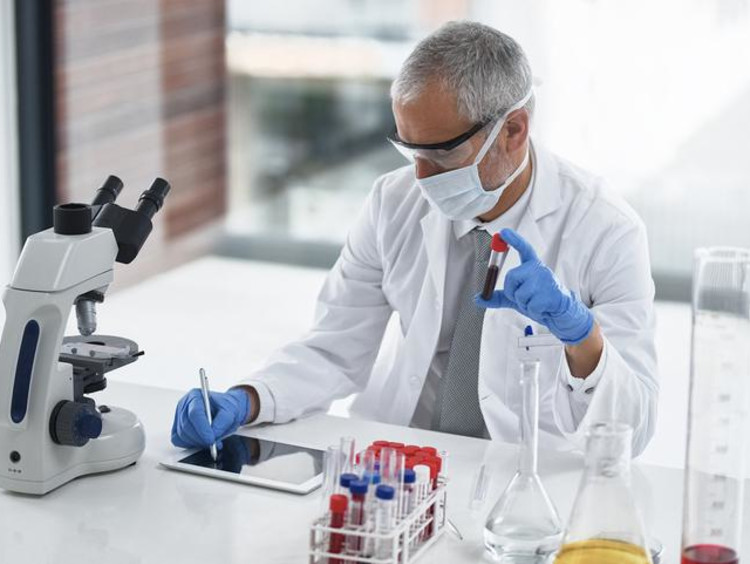 Police officers and federal law enforcement agents have made it their life's work to protect the public and pursue justice on behalf of the victims. But in many cases, they can't fulfill this mission without the invaluable contributions of forensic scientists. Forensic science is an exciting and rewarding career path that could be right for you if you have a passion for serving others and an interest in cutting-edge technology.
Evidence Collection and Examination
If you've watched crime shows on TV, then you probably have an idea that much of a forensic scientist's time is spent examining physical evidence. But TV shows don't mimic real life scenarios very well. In many jurisdictions, each scientist performs specialized duties. Crime scene technicians go to the scene to collect the evidence, while forensic scientists examine the evidence and report on the findings. One scientist may specialize in DNA analyses, while another performs drug analyses and a third does firearms analyses. In other labs, scientists are expected to wear many hats.
Laboratory Analysis
Forensic scientists must master the use of a wide range of laboratory tests. A meticulous nature is necessary, as these tests must be performed the correct way every time—otherwise, the court case could be compromised. Here's a look at some of the tests and examinations you might perform as a future forensic scientist:
DNA testing, the analysis of body tissue, blood or saliva for serological or identification purposes
Firearms and toolmark testing, the analysis of microscopic markings on objects to identify the firearm or tool that left the mark
Toxicological testing, the identification of drugs and toxins in bodily fluids
Latent print analysis, the comparison of two fingerprints to identify the source of the print
Forensic scientists have a duty to accuracy above all. Even if they have a hunch that a piece of evidence connects a particular suspect to a crime, they cannot allow this to influence their scientific findings in any way.
Courtroom Testimony
Before you make the decision to become a forensic scientist, consider the duties you'll have outside of the lab. Depending on the specialty, forensic scientists may testify in court weekly. Public speaking doesn't come naturally to many people. Even if the idea of testifying in court is intimidating to you, know that public speaking is a skill that you can work on. And after you've testified a few times, it'll just seem like just another day at the office.
Administrative Duties 
Another essential quality of forensic scientists is an eye for detail. They are trained observers who search for the smallest details in order to provide the highest level of accuracy. These professionals are expected to meticulously document and report every test result and every exam finding. They must also hold themselves accountable for physical evidence with a chain of custody document, which includes the details of the transfer, analysis and disposition of that evidence. Good recordkeeping skills are one of the less glamorous, but essential parts of the job, especially since forensic scientists rely on their records to prepare for their courtroom testimony.
Students at Grand Canyon University join our faith-based campus because of our uncompromising student support services, modern curricula and emphasis on ethical leadership. Click on the Request More Information button and explore the degrees offered through our College of Science, Engineering and Technology.