Don't Wait to Further Your Nursing Education
By Samantha Deck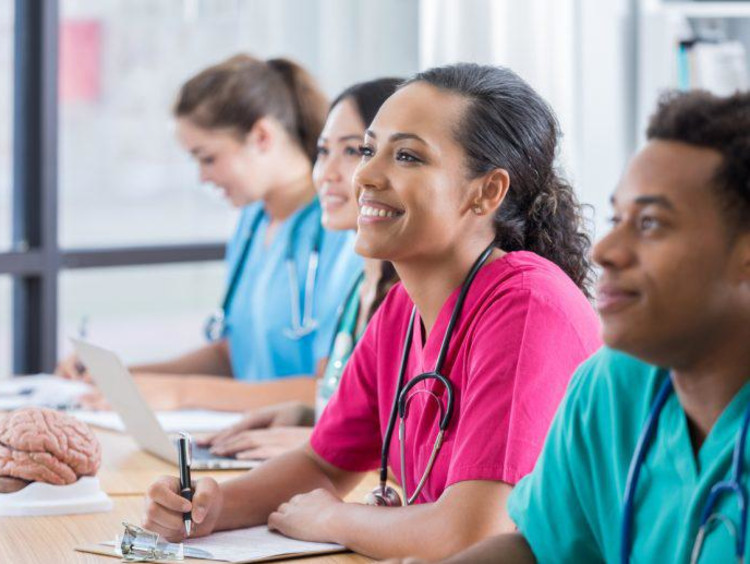 Nursing runs in my family so it was almost natural for me to become a nurse. My sister, a nurse herself, inspired me to start the career initially. After I achieved my training as a licensed practical nurse (LPN), I fell in love with caring for patients and wanted to improve my knowledge and skill. So I decided to advance my degree.
Advancing My Nursing Education
What I love about the nursing profession is that you can always learn more. I have gained so much knowledge throughout the years and continue to learn so that I can improve the quality of care for patients. Even though I have obtained higher levels of education, there is always more to learn about healthcare and nursing!
The path of higher education doesn't come without a few bumps in the road though. Balancing family, work, and educational responsibilities was difficult, but all of the positive outcomes outweigh the temporary difficulties I came across.
Helping Others Continue Their Nursing Education
Now I also teach courses at Grand Canyon University! I have even had the opportunity to participate in the development of new RN-BSN courses. As a professor, I want to impress upon my students the importance of lifelong learning in achieving and improving their clinical practice.
Grand Canyon University offers an amazing program that enables students to continue to work full-time while achieving academic success. The greatest advantage for students attending GCU is the Christian values. It helps students center their educational experience in a positive, welcoming environment. Why wait to start the next chapter on your professional journey? The perfect moment to begin that journey is now!
Interested in advancing your career in nursing? Grand Canyon University's College of Nursing and Health Care Professions might have a degree that's a perfect fit for you. Visit our website or click the Request More Information button on this page to contact a university counselor.