Is the MSN Bridge Program Right for Me?
By Lauren Abraham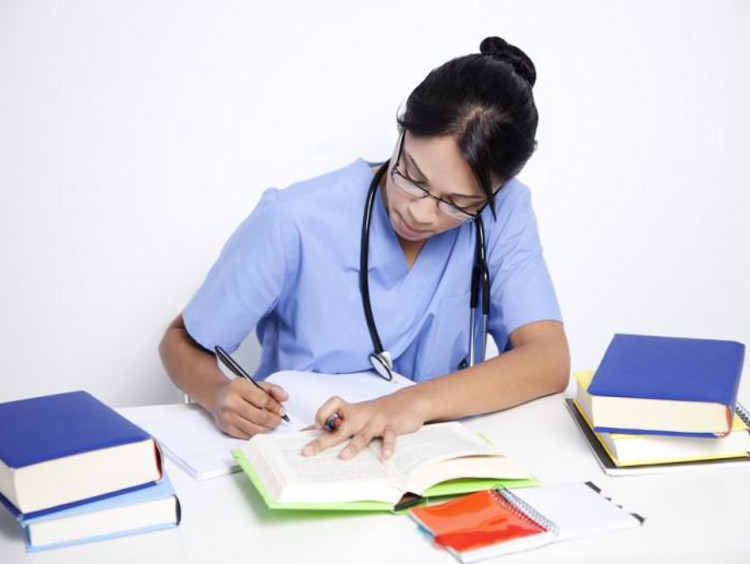 Wondering if a bridge program is right for you? As one of the fastest growing fields, it is no wonder many students looking to become a nurse want to earn their education as conveniently and efficiently as possible. Continue reading to learn more about the MSN bridge program and how to determine if it is right for you.
What is a Bridge Program?
An MSN bridge program is designed for students who hold a registered nurse (RN) title without a Bachelor of Science in Nursing (BSN) degree, but have a bachelor's degree outside of nursing. A bridge program prepares students to work toward earning their Master of Science in Nursing (MSN) in an accelerated format. Essentially, this program bridges the gap between being an RN and becoming an MSN-prepared nurse.
Choosing an Emphasis
At Grand Canyon University, students can choose from a variety of MSN emphases. For example, students who want to combine their passion for healthcare and information technology can enroll in the MSN bridge program with an emphasis in healthcare informatics. Students who want to prepare to educate the next generation of nursing professionals can choose an emphasis in nursing education. For individuals who want to become leaders in nursing advancement, an emphasis in nursing leadership in healthcare systems is a great option.
An MSN bridge program with an emphasis in public health is ideal for individuals who want to become innovators in the field of public health. RN's who want to earn their MSN and work with the growing adult patient population can choose to specialize in adult-gerontology. Individuals who want to lead as a primary care provider can earn their MSN: Family Nurse Practitioner, and individuals who want to combine their love for business with serving patients can earn their dual MBA and MSN degree.
Determining if the MSN Bridge Program is Right for You
There are many benefits that come with earning your MSN through a bridge program. Typically, students who enroll in a bridge program have experience working in the field as an RN, so they are able to learn new concepts easily and apply them to their work. It is important for students who enroll in an MSN bridge program to be self-motivated and dedicated. Students must also be willing to put in the work it takes to succeed along the way. In addition, students must be wise in choosing their bridge program and ensure they can commit the proper amount of time and dedication to the completion of the program.
Ultimately, an MSN bridge program is a great option for those who want to take their career to the next level. With the many emphases available to choose from at GCU, students can earn their education conveniently and pursue a nursing career they are passionate about.
Grand Canyon University's College of Nursing and Health Care Professions develops graduates to be effective professionals, ethical leaders and socially responsible citizens. Learn more on the GCU website.
Written by Lauren Abraham, a senior earning a communication degree from GCU.