Spotlight: GCU's RN to BSN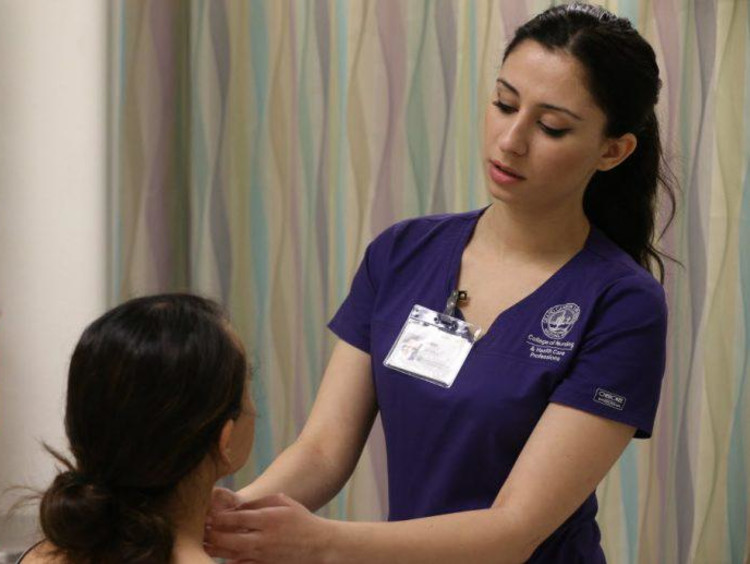 Are you a registered nurse seeking to advance your education and career? If so, then look no further than Grand Canyon University. As a premier provider of nursing education in Arizona for over 35 years, we offer convenient online and evening classes that fit into your busy schedule. Continue reading to learn what you can expect from GCU's RN to BSN program:
What You Can Expect to Do
If you're wondering where this program can take you, then you may be glad to learn that nurses with a BSN degree are the most sought after by organizations seeking Magnet status and those working to meet the new industry standard of baccalaureate or higher degrees.
What You Can Expect to Learn
This RN-BSN program challenges you to broaden your understanding of current healthcare issues and trends while developing your professional skills in leadership, management and research analysis for application in practice.
What You Can Expect to Achieve
GCU's RN to BSN program is designed to give registered nurses the skills to advance their nursing practice while also opening doors to employment options. Some examples of positions that graduates of this program go on to fill include unit supervisor, director of nursing, division nurse leader, charge nurse and nurse manager.
At Grand Canyon University, we are committed to providing a quality education to every learner. If you're ready to learn more about our College of Nursing and Health Care Professions, then please visit our website or click the Request More Information button at the top of the page.