Become a Biology Teacher with a BS in Biology for Secondary Education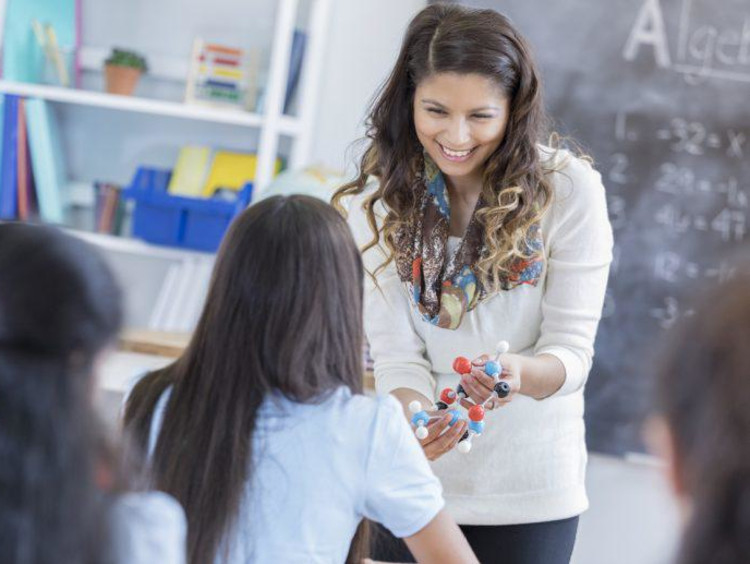 Providing future generations with science, technology, engineering and math (STEM) education is important for the success of the U.S. economy. The need for quality teachers in this field is great. If you love science and sharing your knowledge with others, then a career as a biology teacher may be the right fit for you.
Grand Canyon University's Bachelor of Science in Biology for Secondary Education degree program is designed to prepare you to become a middle school or high school biology teacher. Keep reading to learn more about this degree and how it can prepare you for a rewarding career as a biology teacher.
Prepare to Obtain Your Teaching Licensure
This content-rich biology teacher degree program provides you with the foundational knowledge you need to pursue your teaching licensure. Also, by earning this degree, you can gain the communication, research and critical thinking skills that you need to become a highly effective biology teacher.
Learn Essential Teaching Skills and Strategies
GCU's BS in Biology for Secondary Education covers a broad range of learning objectives, including topics such as molecular and cellular biology, organic chemistry, ecology, genetics and laboratory safety and supervision. You will also study special education, social justice for educators and middle and secondary curriculum and assessment.
Get on the Path Toward a STEM Teaching Career
This program can equip you for a career in education, offering a comprehensive curriculum designed to prepare you to become an educator for grades 7-12. This program's content-specific courses are offered by the College of Science, Engineering and Technology to help ensure that you are fully prepared with a strong foundation in biology to teach in a secondary school setting.
If you'd like to find out more about our education degree programs, then visit our website or use the Request More Information button on this page.