Grand Canyon University Announces STEM Scholars Program During White House Event
New initiative enables students to complete first year of college tuition-free while in high school
President Joe Biden at a national education summit where the University's new STEM Scholars program is to be announced. Grand Canyon's new initiative will give students the opportunity to complete their first year of college, tuition-free, while still in high school. 

Mueller's announcement comes during the White House College Opportunity Summit in Washington, D.C., which is being attended by hundreds of college presidents and other higher education leaders who are discussing new actions to help more students be prepared for and graduate from college. 

Grand Canyon's STEM Scholars program will enable qualified high school students to earn up to 32 free college credit hours and complete a year of college before they even graduate from high school. The program aims to introduce Arizona students to college-level STEM programs, place them with teacher mentors, and open their minds to possible career paths in science, technology, engineering and math. 

STEM Scholars is a partnership between GCU and the Peoria Unified School District, and students in the district's Medical, Engineering and Technology (MET) Professional Academy and Sunrise Mountain High will be first in line to enroll. The students are required to have a 3.25 GPA or higher and a demonstrated proficiency in their first two years of high school math and science courses. 

Grand Canyon plans to expand STEM Scholars to 650 students across 10 local school districts over the next two years. 

"K-12 higher education partnerships that improve academic performance in STEM areas, especially for those from lower-income backgrounds, are the most important aspect of long-term economic recovery for our country," Mueller said. "That's why GCU is heavily involved in trying to boost the academic performance of inner-city students and inner-city schools to try and make high-quality academic programs in STEM areas affordable to all socioeconomic classes. This initiative fits right into the heart of that endeavor." 

This summer, about 65 incoming juniors at MET Professional Academy are scheduled to begin a core course in GCU's STEM-related degree program. In addition to taking free math and science dual-enrollment courses taught by certified high school instructors, students will have the opportunity to take STEM-related courses, tuition-free, on GCU's campus prior to their junior and senior years in high school. 

"I am very proud of the professional relationship we have established with Grand Canyon University," said Peoria Unified School District Superintendent Denton Santarelli, Ed.D. "Both Peoria Unified and Grand Canyon University share the same vision focused on ensuring students graduate from high school and are well prepared for success in college and their careers. This partnership shows our dedication to enhance community connectedness all while creating additional pathways for students to be prosperous." 

GCU and other participants at the summit in Washington agreed to commit to new action in one of four areas: building networks of colleges around promoting completion, creating K-16 partnerships around college readiness, investing in high school counselors as part of the First Lady's Reach Higher initiative, and increasing the number of college graduates in the fields of science, technology, engineering and mathematics. 

The President is expected to announce new steps on how his Administration is helping to support these actions, including announcing $10 million to help promote college completion and a $30 million AmeriCorps program that will improve low-income students' access to college.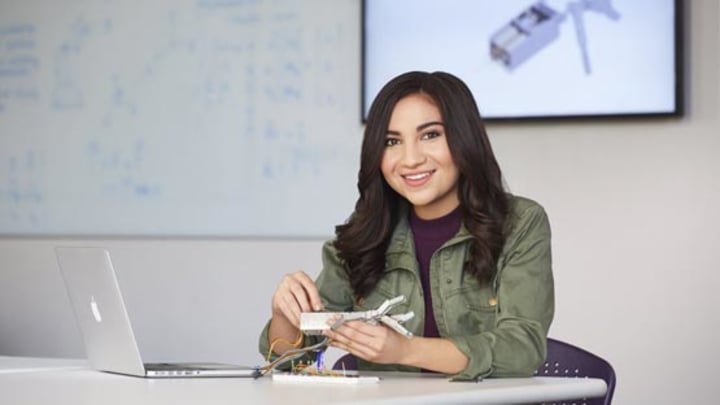 Contact
Bob Romantic
602-639-7611
---
Home / Press Releases / STEM Scholars Program Announcement
---