Grand Canyon University to Launch Hospitality Management Program, Turn Nearby Hotel into a Teaching Laboraroty for Students
Grand Canyon University will help fill a demand for jobs in the growing tourism industry through a new undergraduate degree program in hospitality management.

The program, which will launch this fall at the Colangelo College of Business, will train graduates in hotel, restaurant and resort operations, along with golf and tennis.

General business studies will be combined with courses in hotel and restaurant management, revenue generation, food and beverage, and hospitality marketing. In addition, students will put their skills into practice at a newly refurbished Grand Canyon University Hotel.

GCU purchased the 152-room property at Interstate 17 and Camelback Road last August. The former Quality Inn and Suites is in the midst of a complete renovation, with plans to add a 200-seat restaurant, expanded hotel lobby, resort-like pool and a 1,000-seat conference center.

The hotel will serve as a destination for GCU visitors, weddings, conferences, concerts and community events, as well as a teaching laboratory for students who will work in management and lower-level positions as part of the curriculum, according to Dr. Randy Gibb, dean of the college.

"The idea is to give our students a business-based view of the hospitality industry and an opportunity to apply these principles in the workplace," he said. "An intense curriculum rooted in core business and management courses will allow students to make sound daily business planning operations and strategic decisions." Along with the coursework, students will be required to complete 600 hours in the service industry.

Gibb hopes to build enrollment of the program to 1,000 students who are placed in intern positions at Valley hotels, resorts and golf courses.

"Tourism is a big driver of the local and national economy, so this program just makes sense," said Jerry Colangelo, who serves as a consultant and mentor at the college that bears his name.

GCU has hired a veteran of the hospitality industry to manage the hotel. Brett Cortright comes to the university from iconic hotel companies, including Four Seasons and Ritz-Carlton.

"Brett has impressive credentials and an enthusiasm for the industry that is contagious," Gibb said.

For more information about GCU's hospitality management program, visit www.gcu.edu.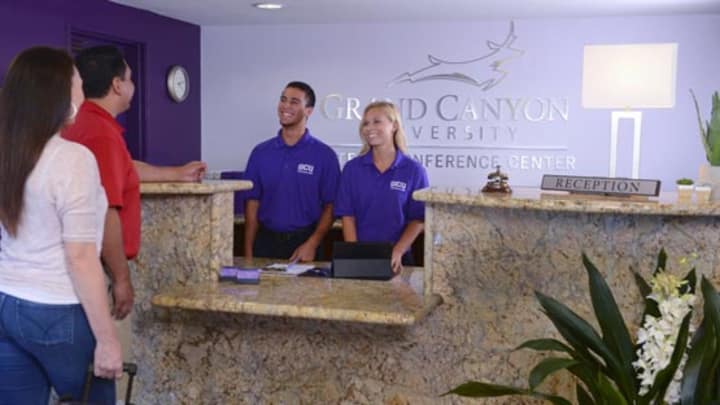 Contact
Bob Romantic
602-639-7611
---
Home / Press Releases / Hospitality Management Program Launch
---