A doctorate in business administration extends the capabilities of a business leader on a global scale. It augments the theories and practical applications developed at the master's level. GCU's strategically-focused Doctor of Business Administration (DBA) with an Emphasis in Management is designed for an ambitious leader with a post-graduate degree in business and the vision to innovate.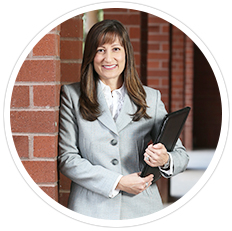 Through applied research and a curriculum that explores globalization from an organizational perspective, the DBA aligns with the competitive demands of a global economy. It provides the framework to build strategic management theory that reaches far beyond the complexities of the present day.
The program examines the evolution of strategic management theories and practices in the context of establishing competitive advantage. The DBA opens up doors that a leader may have never been aware of. It explores financial decision-making in organizations and provides the application of microeconomic principles to create solutions in a complex business environment. Leaders focus their attention on the issues that administrators face in today's dynamic corporate space.
Business analytics have begun to play a prevalent role in organizational strategy. The DBA surveys the tools and available models in the field of business analytics that can create a competitive advantage.
Leaders can focus their research on change that drives an organization forward. The research conducted in the DBA can be applied in their organization or to establish a new organization that fulfills their vision.
The integrative dissertation process at GCU begins at the start of the DBA program. In the very first course of the program, leaders are introduced to the doctoral dispositions and the dissertation process. Early and frequent feedback is provided throughout the program.
This allows leaders in the program to constantly modify and perfect their research until it receives final approval from the dissertation committee and the Dean at the conclusion of the DBA.
The program also features two 4-day on-campus residencies.
Topics of Interest
Innovation: The Last Frontier of Competitive Advantage
Management Theory in a Global Economy
Intellectual Capital in a Learning Organization
Creating Sustainable Competitive Advantage
Designing Organizational Structures
---
This program is offered in the following formats or locations:
Online
The dynamic capabilities of GCUs online curriculum offer considerable flexibility and convenience for career oriented professionals who are pursuing their educational goals. Full time faculty members, equipped with strong academic backgrounds and practical experience in their fields, support you every step of the way. Our small class sizes provide an intimate environment that stimulates engaging and challenging discussions. Classes begin frequently.