Public Safety Department (PSD)
The safety of Grand Canyon University's students, faculty, staff and guests at our campus and satellite sites is a top priority. In addition to protecting our locations 24 hours a day/7 days a week, Public Safety personnel offers the following resources/services:
Dispatch Center
Sworn police officers
Campus safety guards
Parking permits and enforcement
Emergency blue light phones throughout campus and in every garage
Emergency text messaging – RAVE
Anonymous 'TIPs' reporting
Lost and found
Embracing a Campus Orientated Policing philosophy, Public Safety collaborates with every GCU/GCE department and our student body government to create a shared vision of campus safety. PSD is located in the first floor of the Grove Parking Garage Building 80.
It's incredible how hard GCU works to keep the campus safe. That's huge for me. And for a lot of girls, I think. It's really amazing to be able to go for a run or not have to be scared to walk across campus.
Consumer Information
GCU compiles reports to show that we meet the highest standards. Review the reports below, or go to the Consumer Information page for all of our reports and scorecards.
Contact Information
In the event of an emergency, call 911.
If you need assistance anytime you are on campus, please call 855-GCU-LOPE and ask for public safety.
For more information regarding the Public Safety Department and what to expect when visiting campus for an event or otherwise, visit gcu.edu/publicsafety.
Coronavirus Information
Grand Canyon University is continuing to monitor the spread of Coronavirus (COVID-19). For information on illness prevention, up-to-date resources and any travel concerns, visit our Coronavirus Disease Information page. 
The continued safety of students, faculty and guests remains a top priority of Grand Canyon University. Located in the Grove's parking garage, GCU's Public Safety Department (PSD) operates 24-hours a day, 7-days a week. Employees of PSD are a combination of AZPOST certified Police Officers, Campus Safety Guards, Dispatchers, Administrative Support, Student Workers and part-time Events Staff. Additional information regarding programs and services can be viewed by watching, "GCU Public Safety Department" and "Surviving an Active Shooter" videos located on the right side of this webpage.
GCU and the PSD have continued to partner with the Phoenix Police Department in an innovative agreement titled, "Neighborhood Safety Initiative." The NSI focuses on crime suppression programs in the neighborhoods and streets surrounding GCU, to include campus properties.
PSD can be contacted by phone at 602-639-8100 or by asking any Campus Safety Guard or Police Officer for assistance.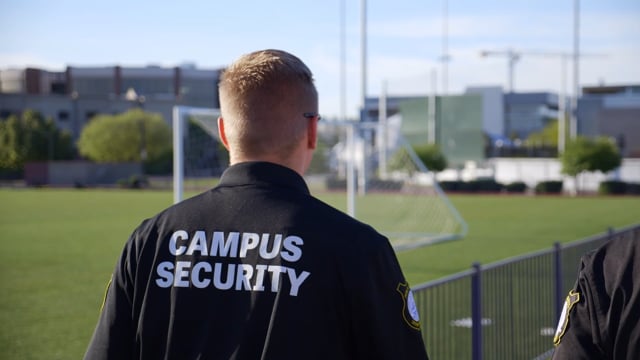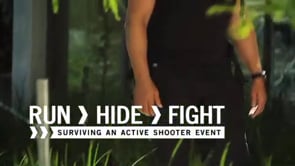 Surviving an Active Shooter
Prepare yourself to survive an active shooting event by watching the FBI-sponsored video "RUN. HIDE. FIGHT. ® Surviving an Active Shooting Event."
Video Copyright © 2012 City of Houston.
Incident Reporting System - TIPS
The online TIPS reporting tool allows you to confidentially report a suspicious event, criminal activity, bullying, harassment or potential risk that may require a safety officer's intervention.