Position yourself to potentially take the next step in your career by earning your doctoral degree from Grand Canyon University. Our College of Doctoral Studies offers several doctorate programs, from a Doctor of Business Administration to an online EdD in leadership or PhD studies in psychology. Learners in the doctoral studies programs can apply their research, critical thinking and analytical skills to problem solve within areas such as business, leadership, healthcare, education and psychology.  
Our dissertation process is embedded into conventional coursework that may help you move through your journey toward graduation, with a supportive learning community to keep you engaged. In everything we do, GCU's One Foundation is at the forefront of our mission to inspire service, integrity and purpose through our Christian worldview.
Do you have doctoral credits from another institution? GCU's Progressive Transfer Policy makes it easier to transfer over any doctoral credits from the same type of degree (e.g., EdD, PhD, etc.) and the same type of content (e.g., Organizational Leadership, Business Administration, etc.). Learn more about how GCU's Progressive Transfer Process can help you achieve your goal to earn your degree.
After being diagnosed with multiple sclerosis (MS) and deciding it was time to earn my doctorate, I started looking into what university I wanted to attend. Fortunately, right around that time, GCU seemed to be moving toward offering more online classes and since I'm local, I heard a lot about it. I work for Maricopa Community College district, and there were quite a few members of the MCC community that had graduated from GCU. It seemed that all of the people around me who were successfully able to go to school while managing a full life with children and careers had gone to GCU.
The College of Doctoral Studies Purpose
The College of Doctoral Studies seeks to engage learners in the process of becoming scholar-practitioners by deliberately invoking design principles that create scaffold, embedded curriculum grounded in adult learning theory. The College of Doctoral Studies provides structured, integrative, learning-centered doctoral programs which encourage reflective thinking from learners and collaborative interactions among learners and faculty.
Our doctorate college programs balance rigorous, meaningful and reasonable quantity of work with an overall design which leads learners to their ultimate goal of completing the dissertation. In addition to the learning design, CDS is committed to excellent learner support as part of its ongoing focus on learner success.
Create a unique doctoral program experience that connects faculty and learners in a vibrant learning community and creates a learning opportunity for scholar-practitioners to complete a purposeful doctoral journey.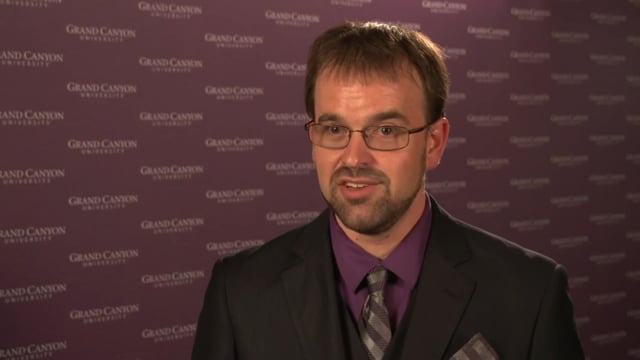 New Student Holiday Scholarship
Save Up to $550
You may be eligible to receive a $550 GCU scholarship if you enroll in an online or evening program in December.† See if you qualify!
Apply Today!
Business administration, nursing practice, an online EdD and an online PhD are only a few of GCU's doctorate programs that can prepare you to face critical challenges within the work environment. Throughout our doctoral degrees, we also provide emphasis opportunities that range from behavioral health and Christian ministry to industrial and organizational psychology. Develop your passion for your field of study and work to acquire leadership within your profession and community.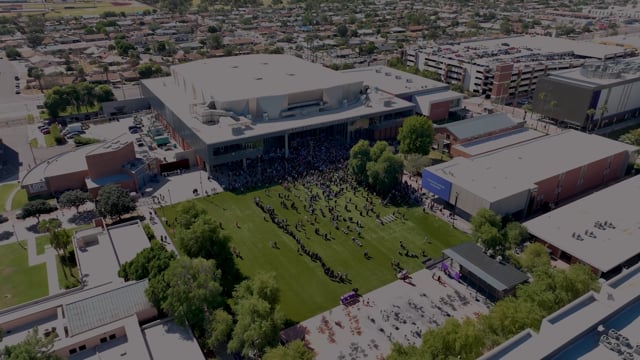 GCU has merited outstanding academic credentials, including institutional accreditation with college-specific and program-specific accreditations.

 
Learn more about what the tuition costs per credit and how GCU can help with financing through scholarship opportunities. GCU also offers discounts for active duty and active reserve military members.
 
The College of Doctoral Studies includes a different set of requirements for acceptance, while specific programs hold their own set of criteria. Find out more about the application process and the requirements for acceptance into your chosen program.
Faculty in the College of Doctoral Studies are engaged in the mentorship of learners through the most difficult tasks in academe — the creation of a doctoral dissertation and the creation of new knowledge. In these difficult tasks, faculty embrace the servant and transformational leadership example provided by Jesus Christ. This servant's attitude that focuses on supporting the learners is also guided by GCU's missional elements of innovative thinking and effective communication. Christianity is more than just religion, it is relationship, and the College of Doctoral Studies faculty and staff are focused on building positive, Christ-centered relationships with all doctoral learners to support them on their doctoral journey. We realize that learners need more than just intellectual support and guidance, they also need help in the spiritual and emotional realms. Whether this is through prayer, feedback, criticism or simply emotional support, our faculty live out the GCU mission in every interaction with our learners.
The development of advanced critical/innovative thinking skills is at the heart of doctoral education. The College of Doctoral Studies works to help learners develop the ability to systematically create new knowledge. They are actively engaged in greater exploration of God's creation, and in doing so, bring greater understanding and glory to his works. There are many dissertation topics at Grand Canyon University that focus on the impact of faith and spirituality which would not find purchase at a different university that does not have a Christ-centered focus. The earning of a doctoral degree may open many doors for our graduates, having a major impact that can change the trajectory of their lives and their family's lives forever. Many of our graduates go on to mentor others in scholarship, spreading the mission and vision of the college and the university even further.
Doctoral faculty provide a strong mentorship foundation for the thousands of doctoral learners to explore their worldviews and create new knowledge in the world around them each year. The central purpose of doctoral education is to guide learners through the process of investigating and evaluating not only the world around them but also learning to critically evaluate their own worldviews and how knowledge is created. This is done with the backing of a Christ-centered curriculum and faculty concern to honor and emulate Jesus Christ in all we say and do.
The final element of the doctoral journey is the creation of new knowledge of a facet of God's creation that had not previously existed, allowing learners to explore and expand the intellectual space in which they work, and enriching the future scholarship of all others who follow them. The College of Doctoral Studies is committed to the flourishing of our learners in this difficult process through numerous support strategies. Faculty mentor learners intellectually, emotionally and spiritually. Counseling staff provide individual and group support. Full-time and adjunct faculty partner in courses and dissertation committees to guide learners on their journey. As they create this new knowledge, doctoral learners also can see a profound change in their own thinking which can have positive repercussions throughout not only their own lives but the lives of family, friends and colleagues.
Alumni Doctoral Degree Scholarship
Now Available
GCU alumni enrolling in a doctoral program for the first time may be eligible for a $2,000 scholarship.§
† MOU 8925: New Student Holiday Scholarship is only valid for those applicants who submit a complete application, meet all requirements for acceptance and start their program in December 2023. If you enroll in a undergraduate, graduate, doctoral or certificate program (excluding the College of Nursing and Health Care Profession's RN to Bachelor of Science in Nursing program and accelerated BSN) through our online or evening cohort offerings, we will award you a $550 scholarship toward your tuition, which will be applied over your first academic year, as defined in the University Policy Handbook. This scholarship cannot be used in conjunction with any other GCU scholarship/awards, except the Persistence Credit, the Lifelong Learning Scholarship or the Military Veteran Tuition Scholarship. This scholarship will be applied toward your tuition only, and you will not receive funds in excess of your charges.
§ MOU-Alumni 2000 Doctoral-Dec2023: The Alumni Scholarship for Doctoral Programs is only valid for those applicants who submit a complete application and begin a Doctoral program in December 2023. This scholarship cannot be used in conjunction with any other GCU scholarship or awards and only applies to online and evening programs. Please speak to a university counselor for complete details.