Welcome to the Honors College at Grand Canyon University (GCU), home to a vibrant community of ambitious learners seeking a robust undergraduate experience. In the Honors College, learning extends far beyond the walls of a classroom, and students are empowered to transition theory into practical application. The Honors College offers enriching opportunities to bright, passionate and ambitious students interested in applied experiential learning opportunities related to local and global community engagement, service and transformative leadership.
GCU's Honors College holds true to One Foundation, our Christian worldview that incorporates our high-quality academic programs with Christian instruction, morals and ethics.
Dean's Message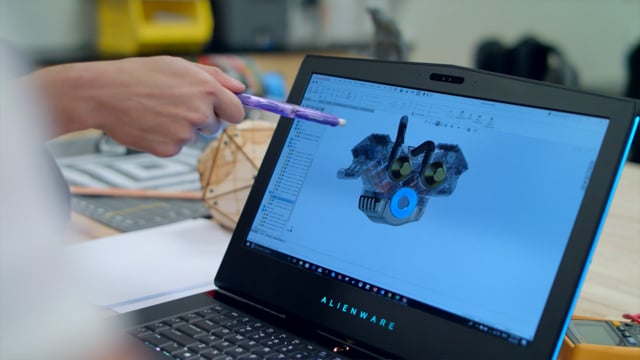 GCU's Honors College is designed to produce exemplary graduates who are uniquely equipped to lead and serve in the workplace as well as within their local and global communities. Our mission is to develop servant leaders and change agents who are primed to enter the world with a competitive advantage over their contemporaries in the fields of problem solving, communication, critical thinking, evidence-based decision-making and cultural awareness.
Embrace the challenge and enrich your future with the GCU Honors College. Students admitted into the Honors College are eligible to enroll in any one of GCU's campus degree programs. Explore our campus degrees to learn more about your options and talk to your university counselor about the opportunity to join our enriching and rewarding college on our central Phoenix campus.
Minors for Honors Students
Honors students are encouraged to customize their academic experience. Whether to gain a competitive edge professionally, grow knowledge in a specific area, diversify your resume or simply to pursue one of your passions, a minor can help you achieve your goal.
Get more information and learn about the benefits of earning a minor.
GCU is a regionally accredited university that also holds regional accreditation as well as program-specific accreditations in several of our colleges. Learn more about the importance of accreditation and which programs are accredited at GCU.
Find more information about the resources available that can help you understand the tuition costs and fees associated with your degree path. Look through our list of scholarships to find one that you may qualify for.
Admission into the Honors College is competitive and includes a set of criteria based on academics and extracurricular activities. Learn more about the requirements needed for both entrance and scholarships.
Administration in the Honors College deeply embrace GCU's identity as a missional, Christ-centered university. A critical component of the mission within the Honors College is to "equip learners to become a servant leader in the global community." Thus, all curricular and co-curricular efforts are intentionally and strategically designed to foster our founding pillars of ethics, service, leadership, research and cultural awareness, in addition to the missional foundations and aspirations of the university.
We collaborate with fellow undergraduate colleges to align honors coursework with the university's identity and mission while encouraging students to engage their local and global communities. Our students experience a broad exposure to diverse disciplines in an effort to transform academically and intellectually, and are challenged to develop innovative problem-solving skills so they develop into influential change agents in the workplace and in the community.
Our mission is that students develop a meaningful sense of purpose and a vocational calling as they integrate faith, theory and practical application throughout their academic journey. Some examples are:
UNV-109HN, CWV-106HN, HON-110
Honors General Education Requirements – Deeply rooted in faith, service, ethics and effective communication
The Honors College promotes a challenging and enriching learning experience through an interdisciplinary curriculum founded on the pillars of ethics, service, leadership, research and cultural awareness. Our mission is to bring faith and theory into practical application and experiential learning through co-curricular opportunities.
Many of our students engage within the GCU community, within the local Phoenix community and/or within the global community to serve. With a Christ-centered and missional approach, students engage in ministry, humanitarian outreach efforts, service initiatives and educational programming for underserved populations. Our interdisciplinary student body allows for innovative problem-solving and creative, collaborative approaches to service. The Honors College supports multiple mission trips annually, but also hosts service events and week-long service initiatives locally to offer as many opportunities to students as possible, such as:
Honors VOICES and Service Week Imitative
Medical Mission Trips with Well Child International
Vocational Mission Trips with Students International
From a co-curricular perspective, administration and honors student leaders dialogue and collaborate to ensure there is an intentional and purposeful integration of faith in all events, meetings, speaker series offerings and developmental programs. Topics of ethics, service, integrity and faith are engrained into the culture of the Honors College and honors-hosted offerings.
The Honors College supports numerous student-led and operated initiatives, including, Service Week, Integrity Week, Keeping the Faith in the Workplace Workshops, Mentorship Programs supporting personal, academic, and spiritual growth, and alike. Our mission is to empower students to be solution-focused and action-driven in serving their local and global communities, all through the lens of the Christian worldview that is cultivated through their curricular experience.
The Honors College is committed to developing compassionate, service-focused and purpose-driven contributors that can serve as change agents and transformational leaders in their local and global communities. Our goal is to create a supportive community of faithful servants who are committed to serving the needs of others before their own and using their God-given gifts to do so.