Are You Ready to Pursue an MBA in Marketing?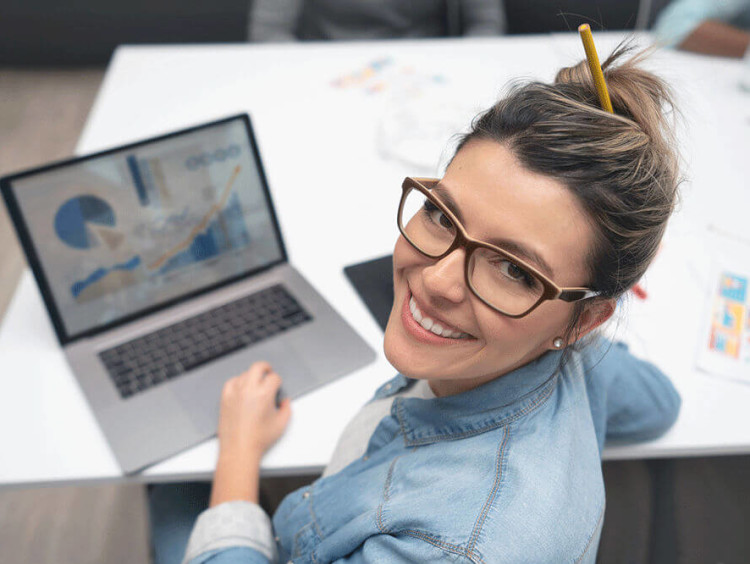 Although you can certainly establish a rewarding career in marketing with just an undergraduate degree, you might want to consider pursuing a graduate degree in order to take your career to new heights. By earning a Master of Business Administration with an Emphasis in Marketing degree, you're proving to yourself and your employer that you have the necessary skills, knowledge, and determination to excel in your profession. An MBA can enable you to pursue new career opportunities as a director or vice president of marketing. Or if you have an entrepreneurial spirit, you may decide to launch your own marketing agency. Here's a look at some of the signs that you're ready to pursue an MBA in Marketing.
You aren't currently working in marketing but would like to be
Many working professionals pursue an MBA as a way of redirecting their careers. Perhaps you're currently working as a business analyst or project manager and you'd like to transition into a role in marketing. Earning your MBA with an Emphasis in Marketing will enable you to pursue your career objectives. Before finalizing your decision, take the time to network with the marketing professionals in your company. Find a marketing specialist who is willing to mentor you. Take him or her out to lunch and ask questions about the field and what you might expect as you transition into it.
You're ready to invest in your future
There's no question that earning an advanced degree will open doors, professionally speaking. You can evaluate the likely return on investment (ROI) as you make your decision. Will earning your MBA in Marketing help you land a position at your dream company or pursue promotions at your current workplace? You should spend time researching financial aid options and figuring out what you can expect to spend on ancillary learning materials like books or perhaps a new computer if yours is outdated. Consider the investment of time as well. If you feel confident that you can balance your family obligations, work responsibilities, and coursework, then you may be ready to pursue your MBA in Marketing.
You've already researched the admission requirements
Plenty of people who aspire to pursue an MBA takes a few minutes to check out different schools and programs. But if you're past the "window shopping" phase and you've already researched the admissions requirements, then it's a safe bet that you're committed to earning an advanced degree. Grand Canyon University makes it as easy as possible for working professionals to apply to graduate school. If you have a 2.8 GPA or higher from an accredited undergraduate college, you're eligible to apply for the MBA in Marketing program. Alternatively, you can earn a 500 or higher on the GMAT, or 300 combined verbal/quantitative score on the GRE to become eligible for admission.
The Colangelo College of Business at Grand Canyon University emphasizes the values of learning collaboratively, putting theories to practice and embracing servant leadership. One of our many modern degree programs includes the Master of Business Administration with an Emphasis in Marketing. Click on Request More Information today!