Become an Ethics-Driven Executive with Our Leadership MBA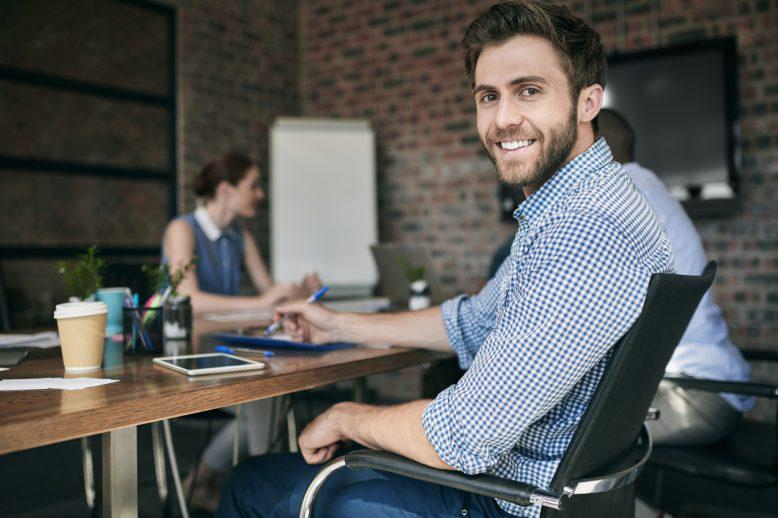 Posted on June 21, 2017
in
[ Business & Management ]
Grand Canyon University offers a wide selection of degrees that can help students pursue their career goals while studying servant leadership. One of these programs, the Master of Business Administration (MBA) with an Emphasis in Leadership, can prepare you to become a decisive and confident executive with the traits and skills needed for spurring ethical and responsible production, change and growth.
Develop Skills in Leadership and Administration
This leadership MBA program reviews business fundamentals, including accounting, economics, finance and quantitative studies. Also, you will learn about leadership, administration, business and operations management, in addition to what differentiates servant leaders. Students study what is required to form a productive, interdependent system and explore what strategies and communication methods can promote strong organizational culture and synergy among an organization's members.
Study Business, Ethics and Social Responsibility
Students in this program explore a broad range of learning objectives and topics that are relevant to 21st century corporations, such as financial business decisions, managerial accounting procedures for internal reporting and defining, planning and executing business strategies. Leadership models and theories plus how to promote and foster ethical and socially responsible business practices are also covered. Your final coursework will focus on best practices that can help you steer through stages of change, growth and development in your organization.
Pursue an Ethics-Driven Career in Business Leadership
While earning this leadership-focused MBA, you can develop the skills that you need to foster and gain confidence in your ability to lead. Some careers that graduates of GCU's leadership program might pursue include leaders, directors, managers and corporate executives in a wide range of businesses and organizations.
At Grand Canyon University, we're focused on providing every learner with a quality education. To find out more, visit the Colangelo College of Business website or click the Request More Information button on this page.
About Colangelo College of Business
Business Buzz is a blog that features content written by faculty, staff and students from Grand Canyon University's Colangelo College of Business. In addition to profiles about events, students and faculty on campus, you'll also find insight and perspective on the ever-changing business discipline and current global business topics. Learn about the modern business landscape, and how business today continues to grow and evolve to meet the needs of organizations and consumers in the 21st century. Check in every week for the latest news from the business community and around GCU.
---
---