Building Community Within Your Hotel Staff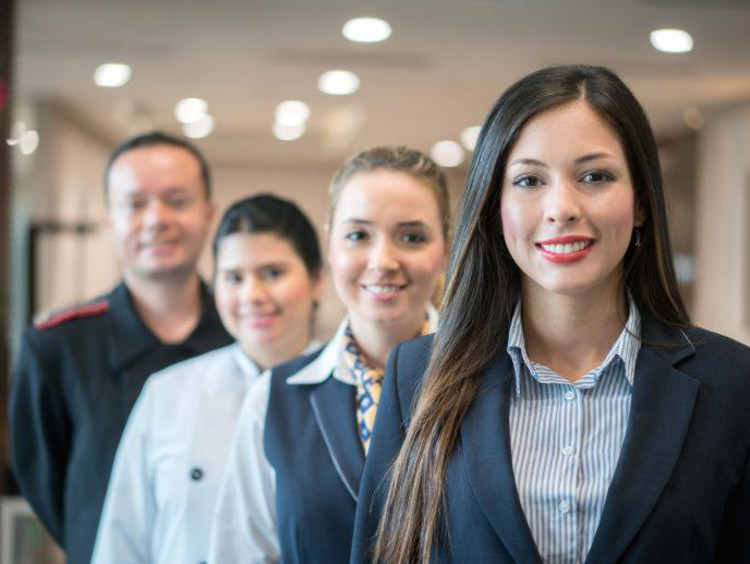 Hotels employ a wide range of people from vastly different backgrounds. There are highly educated people with advanced degrees working in offices and there are part-timers just looking to make ends meet. With so much diversity, it's no wonder that hotel employees often feel siloed in their departments.
Building community at your hotel means that everyone on staff works together. The employees know each other's names and jobs. But, beyond that, the employees know and care about each other. They work together for the greater good of the hotel and to serve guests.
Your employees are busy, but if you're all committed to building a community and making the running of the hotel the responsibility of every stakeholder, you'll help them find time to come together.
Here are a few ideas to get you started.
Job Shadow
Pair up your employees for a few hours of job shadowing. Help people understand the ins and outs of the different staff roles. This will help each employee appreciate what their colleagues bring to the table. They'll see how the time is spent and be more forgiving when others aren't working on the same time table. Job shadowing builds empathy for both the person doing the job and for the requirements of the job itself.
Retreat
It can be tough to get a large portion of your staff together for a retreat because you've got to have a staff running the hotel 24/7. But, you are already a retreat destination, so what about setting up a 24- or 48-hour retreat? The schedule can go around the clock and employees can come and go when they have time. You can schedule certain people to the retreat at certain times. During the retreat, employees can do activities together, relax and chat, eat together and spend time getting to know each other.
Career Growth
Have employees interview each other about career growth within the company. One thing that hurts morale is when people in one position think their work is better or more important than the work other people do. Highlight the career trajectories of people who have grown with the company from service to management roles and beyond.
Cross-team Incentives
Assign groups of employees to work together toward certain incentives. For example, pair front desk, marketing and housekeeping staff together and run a promotion for guests. For every guest that uses the promotion created by the marketing team member, sold by the front desk person or maintained by the housekeeping staff, that team earns a bonus or reward.
Mentors
Bring in mentors from other industries to work with small groups of cross team employees. Getting people from different jobs together to discuss future goals and dreams can show people that they have a lot more in common than they may have thought. A mentor from outside of the business can highlight strengths of people rather than roles of employees. The emphasis on what characteristics people bring to their jobs will help your employees see each other in new ways.
The Bachelor of Science in Hospitality Management at Grand Canyon University is a great place to start if you need more ideas for building community among your hotel staff. The professors have tons of experience working in the industry and with diverse groups of hotel employees.
To learn more about how Grand Canyon University's Colangelo College of Business provides future hotel managers with the tools they need to create a cohesive staff, visit our website or click the Request More Information Button on this page.