Leadership Styles You May Study as an MBA Student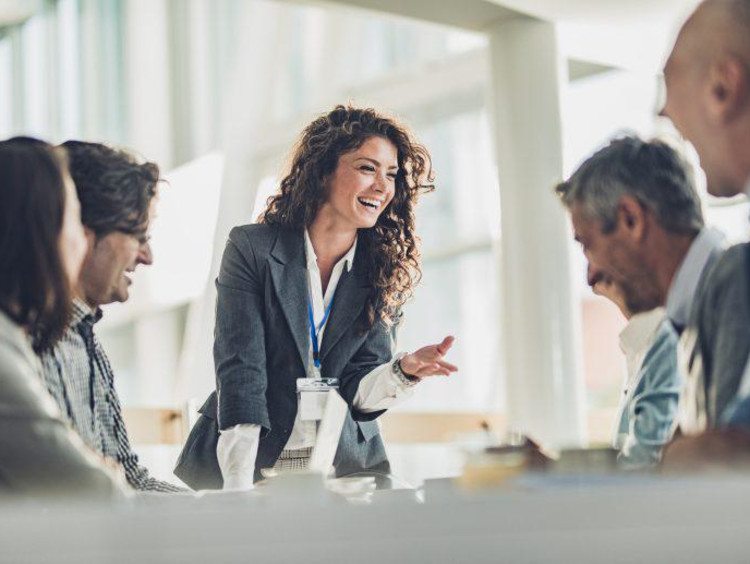 The leadership of any organization helps establish its vision, values and company culture along with input from employees. It can also be planned and shaped through the deliberate examination of various leadership styles. It's important for all current and aspiring business leaders to understand their own styles because this knowledge can lead to a greater awareness of personal strengths and weaknesses. By knowing their strengths and weaknesses, leaders are able to consider how to adjust their leadership styles to fit the demands of any given situation. If you're working toward your Master of Business Administration (MBA) with an Emphasis in Leadership degree, you'll spend a great deal of time reflecting upon the various leadership styles.
Democratic Leadership
This style, also called the participative style, is one of the most effective. It fosters a company culture in which every employee feels that his or her voice matters. Democratic leaders solicit the feedback from all relevant employees working on any particular project. During group discussions, the democratic leader acts as a facilitator. After considering the input from each team member, the democratic leader then makes a decision. This leadership style is associated with workplace satisfaction and employee engagement.
Autocratic Leadership
The autocratic leader is the opposite of the democratic leader. This leader tends to make most decisions alone, with little to no input from others. When autocratic leaders do listen to others, they tend to only listen to one or two trusted individuals. Organizations with autocratic leaders tend to discourage creativity and have unfavorable company cultures. However, this style does work well in certain situations, such as in industries ruled heavily by compliance regulations.
Laissez-Faire Leadership
Laissez faire is a French term that suggests a hands-off approach. These leaders delegate decision-making authority to their team members. Companies run under laissez-faire leadership tend to suffer from poor direction and confusion about expectations. However, a moderate form of this leadership style may work well when the team members are all intrinsically motivated individuals who are capable of making thoughtful decisions that contribute to the company's objectives. Some leaders may decide to take a laissez-faire approach to certain projects, while embracing a different leadership style the rest of the time.
Transformational Leadership
This leadership style can be highly effective. Transformational leaders are primarily focused on driving change in organizations and people. They are skilled motivators who empower team members to achieve more than was previously thought possible. Transformational leaders set challenging expectations with an eye toward higher performance. Employees who work under transformational leaders typically report high workplace satisfaction levels.
Coaching Leadership
Leaders who embrace the coaching style are teachers at heart. These leaders understand how to assess each team member's strengths, weaknesses and skills. They are talented motivators who help team members set goals and improve their skills, providing clear expectations and opportunities for growth along the way. This is one of the more effective leadership styles, although it isn't very common because it is time-intensive.
Servant Leadership
Leaders who strive to be servant leaders want to be there to help and to lead their people. Their desire is to serve others. They are the type of people that are trustworthy and empathetic towards others. Servant leaders promote business as ministry.
The Colangelo College of Business at Grand Canyon University firmly believes that business is a force for good to improve society and help communities prosper. We challenge and inspire students to be servant leaders with the business skills and values necessary to drive organizational success and positively impact society.
"Grand Canyon University's MBA program has taught me to think differently in the workplace. The course materials have stretched my way of thinking and challenged me to reach to higher levels. As a manager, my leadership skills are being refined and improved."

-Lisa Ferrell
MBA Alumni 2015
You can build a framework to become a more thoughtful leader, guided by the principles of biblical truths, by earning your Master of Business Administration with an Emphasis in Leadership at Grand Canyon University. As a Christian school, GCU emphasizes the importance of servant leadership and ethical decision-making among our MBA students. Our inspiring curriculum empowers graduates to apply socially responsible business practices to create a sustainable competitive advantage.