Small Fry: The Importance of Trade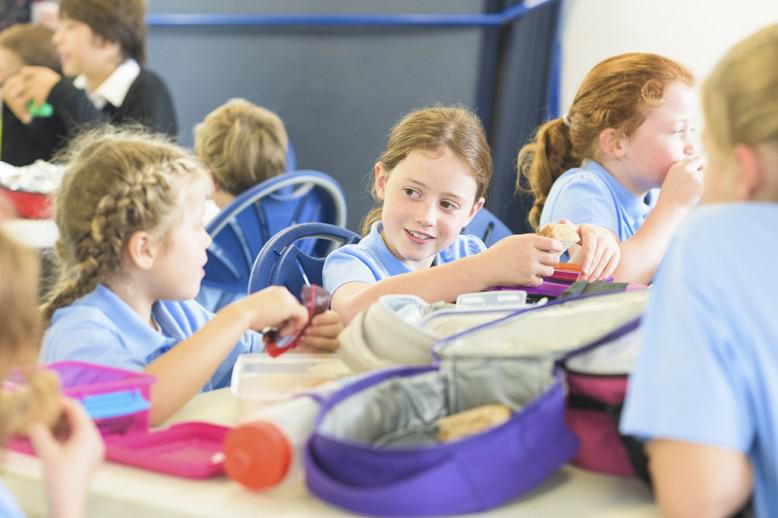 By Taylor Elder
Colangelo College of Business Student, Bachelor of Science in Sports Management  
Posted on December 10, 2015
in
[ Business & Management ]
Getting in trouble was a rarity for me in elementary school. It was so unusual, in fact, that I perfectly remember the time in first grade that I had to turn my behavioral card from green to yellow.
I was sitting at a long cafeteria table next to my best friend. She was eating a school lunch, and I was eating a lunch that I had packed at home. It was a well-established rule in the cafeteria that we were not allowed to share food. Ever.
I looked around and saw everyone else eating French fries, and I wanted one. I saw my best friend eyeing my Skittles and without saying anything, we swapped a French fry for a Skittle under the table.
Just when we thought we had gotten away with it, the cafeteria monitor walked up to us and said, "Girls, open your mouths."
Without considering how awkward this request actually was, we obeyed like baby birds. She had caught us in the act of trade.
This incident caused me to constantly have a fear of trade in the back of my mind. This was such a sad fate thrust upon an elementary school kid because trade is essential to the economy. Trade is so necessary and simple that first graders unknowingly participate in it. There was no point in buying an entire school lunch for myself if all that I wanted was a French fry. My best friend, on the other hand, valued Skittles more than her French fries. We were both better off after the trade. We did not have to both purchase a school lunch and bring a lunch from home.
As Adam Smith, the father of economics, said, "It is the maxim of every prudent master of a family, never to attempt to make at home what it will cost him more to make than to buy…"
It would have cost me more time and money to purchase a school lunch than to trade for the single fry that I desired.
I knew this as a six year-old. Now, as an economics student, I am fascinated by the power that trade holds to better the economy as a whole. Trade creates wealth, and no one should be punished for trading.
Grand Canyon University offers business degrees through our dynamic Colangelo College of Business. Learn more about pursuing your business degree on campus or online by contacting us today.
More about Taylor:
Taylor Elder is a student in the Honors College at Grand Canyon University. Taylor is from Dolores, CO, where she graduated from Dolores High School in 2015 as salutatorian and class president. You can always find her outdoors, where she enjoys hiking, alpine skiing and water skiing. At GCU, Taylor is part of the Freshman Class Council and enjoys playing multiple intramural sports. She is looking for a way to combine her love for sports with her leadership experience through a degree in sports management from the Colangelo College of Business. After graduation, Taylor hopes to pursue a master's degree in sports management before beginning her career.
About Colangelo College of Business
Business Buzz is a blog that features content written by faculty, staff and students from Grand Canyon University's Colangelo College of Business. In addition to profiles about events, students and faculty on campus, you'll also find insight and perspective on the ever-changing business discipline and current global business topics. Learn about the modern business landscape, and how business today continues to grow and evolve to meet the needs of organizations and consumers in the 21st century. Check in every week for the latest news from the business community and around GCU.
---
---