Turn Your Passion for Sports into a Career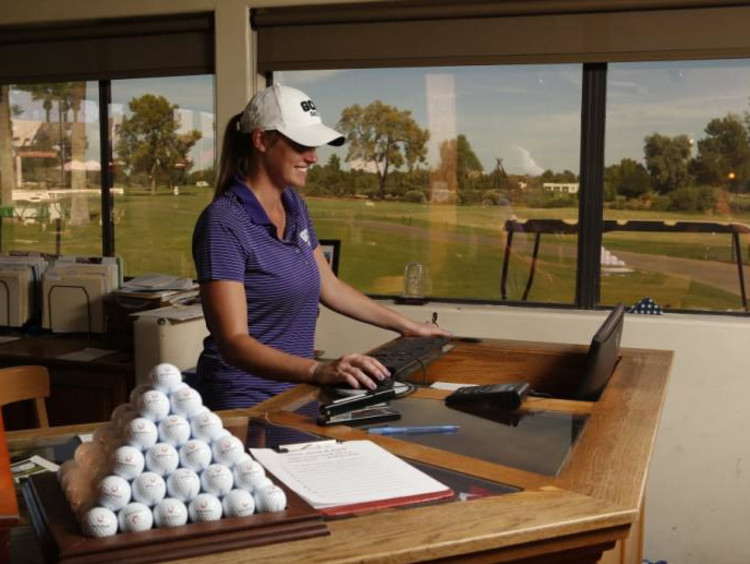 Do you have a passion for sports? Have you dreamed of working in sports business? At Grand Canyon University, you can pursue your passion and have a fulfilling career in the sports industry! GCU's Colangelo College of Business offers several degree programs to help you gain the necessary knowledge and skills to succeed as a sports business professional.
Sports Management
GCU has a Bachelor of Science in Sports Management degree that provides a strong mix of academic learning opportunities and real-world practical experiences. Students in this program gain an academic understanding of topics such as public relations, sports consumer behavior, strategic market planning, marketing information management and more. Students also gain hands-on experience through GCU's NCAA Division I sports teams. This fully accredited program examines key business skills while adding a specific application to the sports industry's current issues and trends. Upon completion of this sports business program, students may find a fulfilling career in sports business, including retail, sports sales, media, facilities or athletic administration.
Golf Management
Grand Canyon University's golf management degree helps students with a passion for golf learn how to effectively lead by gaining an understanding of ethical leadership, management theories and organizational development. The degree program provides a wide range of learning objectives and hands-on experience at the Grand Canyon University Golf Course. Topics within the sports business curriculum include business operations of leading a golf course, revenue generation to help sustain a golf business and perspectives of the golf industry in terms of hospitality, retail, food/beverage and service. Graduates of this program are qualified to pursue entry-level management positions within the golf industry at recreational facilities, sports organizations or golf clubs and resorts.
Tennis Management
GCU offers a tennis management degree that helps students earn a business management degree while still pursuing their passion for tennis. Students in this program study a curriculum that includes an introduction to departmental management theories and a review of the foundations of business in relation to tennis. Topics within the curriculum include finance, marketing, accounting, servant leadership and human resource management. The specific material provides students with the tools they need to operate an effective business, within the context of tennis. Upon completion of the tennis management program, graduates are qualified to begin a career in an entry-level management position. Potential workplaces may include recreational facilities, sports organizations, tennis facilities and resorts.
Grand Canyon University provides multiple opportunities for students to follow their passion and find their purpose in the workforce. To learn more about business degrees at GCU, visit our website or contact us today!