What Can I Do with a Master of Science in Leadership?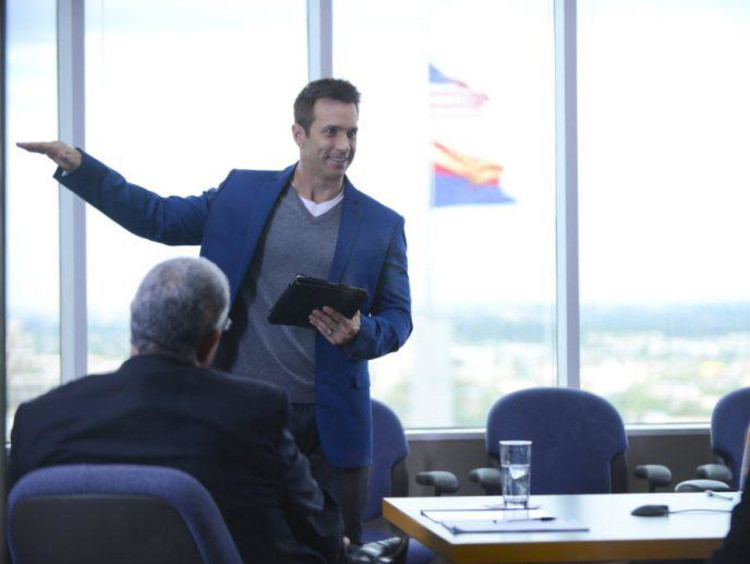 If you aspire to become a leader, earning a Master of Science in Leadership from Grand Canyon University is a great choice. This program integrates a foundation of servant leadership with executive skills in order to prepare you to be a leader in a 21st century organization. Here are just some of the many potential career paths with a master's degree in leadership:
Chief Executive Officer
By earning a master's degree in leadership, you will explore business leadership models and grow in your ability to communicate and influence decisions using critical thinking and problem-solving skills. Having knowledge and expertise in these areas can prepare you to become a chief executive officer (CEO), where you will develop and implement strategies to help organizations meet their goals. CEO's are needed in every kind of industry, which will give you the opportunity to work in a field you are passionate about.
Corporate Trainer
Corporate trainers travel to different businesses to teach employees at all levels how to perform new tasks or learn to use new technology (Richards, n.d.). Your master's degree in leadership can prepare you to do this job successfully, as you will know how to empower others and create an interdependent, productive organizational culture.
Supervisor
A master's degree in leadership can prepare you to become a supervisor of a school, business or even a government setting. In the supervisor role, you will oversee projects and manage the individuals working on these projects to ensure the end goals are met. As a graduate of GCU's leadership program, your knowledge and experience in talent management, workforce diversity, employee development and motivation can prepare you to succeed in this career.
Human Resources Manager
In your Master of Science in Leadership program, you will explore human resource competencies identified by the Society of HR Management. If you want to work directly with employees and serve as a link between them and the organization's management team, a career as a human resources manager may be right for you (Richards, n.d.). As you serve employees and their management, you can help the organization to flourish.
Grand Canyon University's Colangelo College of Business offers leading-edge degrees that meet the demands of contemporary business environments. To learn more about earning a business degree at GCU, visit our website or request more information by using the button at the top of the page.
Written by Lauren Abraham, a senior earning a communications degree at GCU.
Reference:
Richards, P. (n.d.). Jobs for a Master's Degree in Leadership. Retrieved from work.chron.com/jobs-masters-degree-leadership-12809.html