Earning an IT Degree: Your Career Options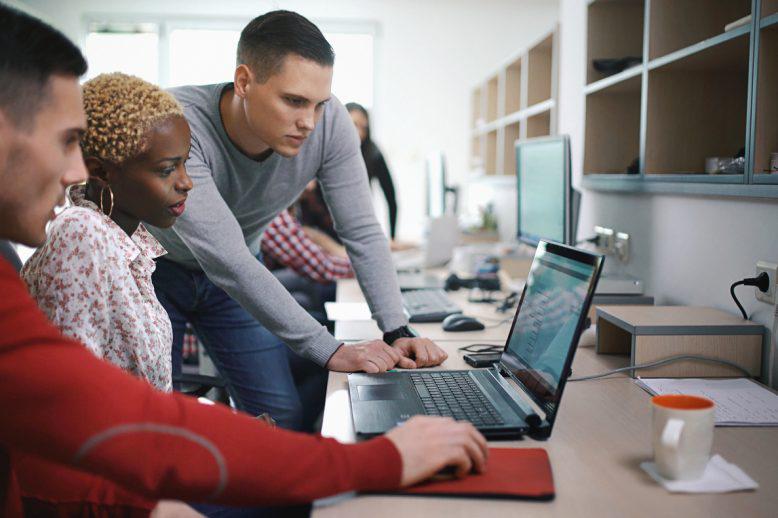 Posted on June 16, 2017
in
[ Engineering & Technology ]
Grand Canyon University's Bachelor of Science in Information Technology can provide you with the ideal educational foundation for a career in the growing field of information technology. Some of the areas covered in this IT degree program include networking, security and management, information assurance, platform technologies, cloud computing, data centers and programming fundamentals. By developing your skills in these areas, you can prepare yourself for a successful career in information technology. Read on to learn about career options to consider as a graduate of GCU's IT degree program:
Information Systems Manager
An information systems manager operates as the head of the IT department for a company or organization. These IT professionals are responsible for ensuring that their IT team is productive and effective.
IT Support Specialist
Responsible for computer installation, service, upgrades, troubleshooting and maintenance, an IT support specialist is a generalist information technology professional. Some daily tasks of an IT support specialist may include documenting system performance; leading the design and deployment of servers and personal devices; maintaining devices and systems; and following protocols to ensure that systems are user-ready and secure.
Information Security Specialist
An information security specialist is responsible for developing and implementing security measures for their employer. These IT professionals analyze existing security procedures, present their conclusions and offer suggestions for modifications and upgrades.
IT Project Manager
A project manager in the field of information technology plans IT-related projects and ensures their proper execution through each stage of the process. IT project managers are tasked with responsibilities such as coordinating development and production releases of a project, assisting technical teams and utilizing software lifecycle methodology.
Are you interested in earning Grand Canyon University's IT degree to help you reach your career goals? Visit the College of Science, Engineering and Technology website or use the Request More Information button on this page for more information.
About College of Science, Engineering and Technology
The College of Science, Engineering and Technology offers degree programs that prepare students for high-demand professions in science, technology, engineering and math (STEM) fields. With an emphasis on Grand Canyon University's Christian worldview, our college believes in instilling social awareness, responsibility, ethical character and compassion. Our blog, Brain STEM, focuses on topics related to science, engineering and technology, with engaging contributions from students, staff and faculty.
---
---