Student Spotlight: Laura Lozoya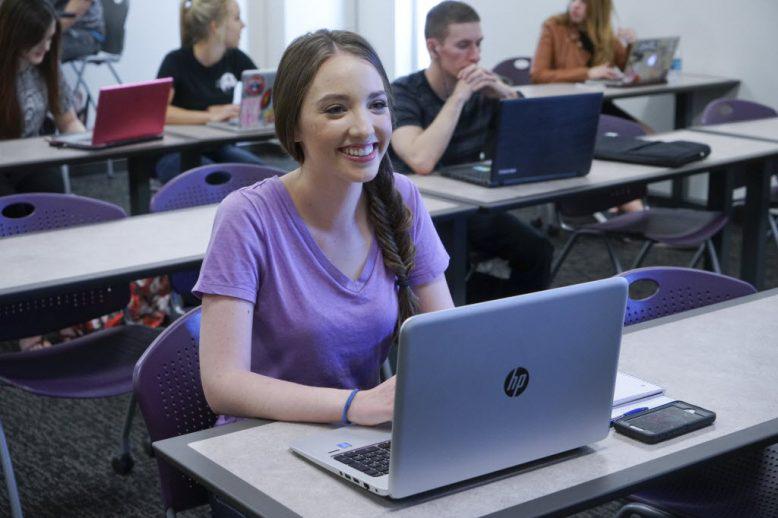 Posted on July 28, 2016
in
[ Engineering & Technology ]
Laura Lozoya thinks her pre-med program at Grand Canyon University is fabulous! She enjoys the advanced and innovative classes because she believes they will help her get into a competitive dental hygienist program.
Laura chose to enroll at GCU because she could tell that GCU really cared about her and wanted to invest in her future success.
For convenience, Laura enjoys attending GCU as a commuter student. She cherishes the opportunity to drive her brother to school during the day, and study with him at GCU's Learning Lounge in the evening. She explained that GCU students and local high students can find comfort in the Learning Lounge to do homework and get help if needed.
Being the oldest sibling, Laura knows that she has to set an example for her younger brother and sister, as she and her family are very close. She is certain that she would not be where she is today without the support of her family and GCU.
Hear more of Laura's story by checking out the video below:
Get more information on Grand Canyon University's College of Science, Engineering and Technology, by visiting our website or contacting us today using the Request More Information button at the top of the page.
About College of Science, Engineering and Technology
The College of Science, Engineering and Technology offers degree programs that prepare students for high-demand professions in science, technology, engineering and math (STEM) fields. With an emphasis on Grand Canyon University's Christian worldview, our college believes in instilling social awareness, responsibility, ethical character and compassion. Our blog, Brain STEM, focuses on topics related to science, engineering and technology, with engaging contributions from students, staff and faculty.
---
---