Honors College: The New Year
By Angela Bratt
The Honors College is pumped for this spring 2018 semester. First, let's look back at all the events that happened during the fall semester. We kicked off the year strong with our freshman orientation where we welcomed hundreds of new Honors students. Believe it or not, the Honors College started just a few years ago with 59 students and now, we're a bustling 1,600 student population. As Honors students, we make up the top 8% of the university.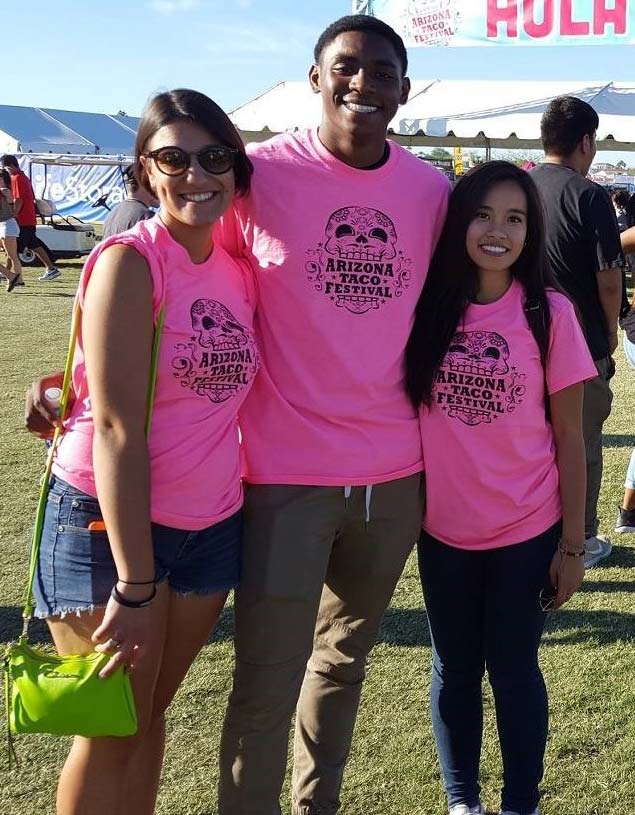 This fall we hosted our very first Honors College service day in which students went all over the valley to serve at various organizations such as: The Phoenix Children's Museum, Arizona Taco Festival, Japanese Tea Garden and Habitat for Humanity. Check out our happy students who helped at the Arizona Taco Festival!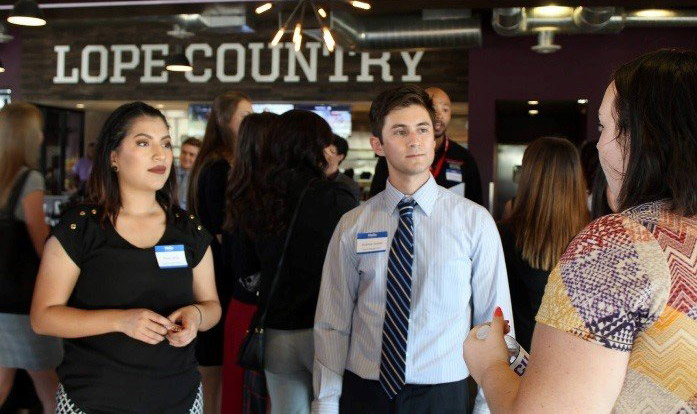 The Colangelo Scholars, the Honors business club, sponsored a networking event at Canyon 49. There were multiple companies represented there such as Cahoot, Quicken Loans, Arizona Diamondbacks, Vantage and a few others. Students had the opportunity to engage with these professionals and practice their elevator speeches in a fun, yet comfortable environment. Several students present had job or internship offers due to this event.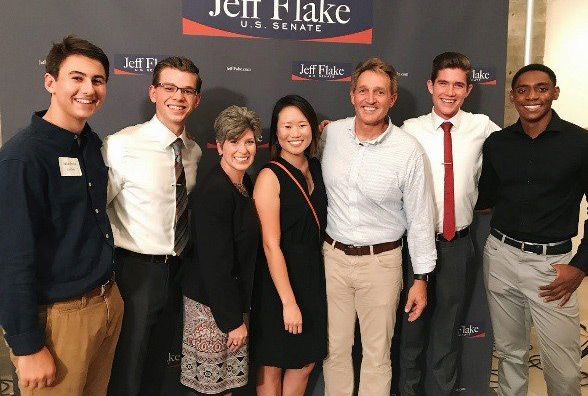 Additionally, honors students Matthew, Andrew, Cathleen, Colson and Sean had the opportunity to meet Senator Jeff Flake and Joni Ernst at the AZ Young Republicans event last semester. They were able to mingle and engage in conversation while meeting individuals that they look up too.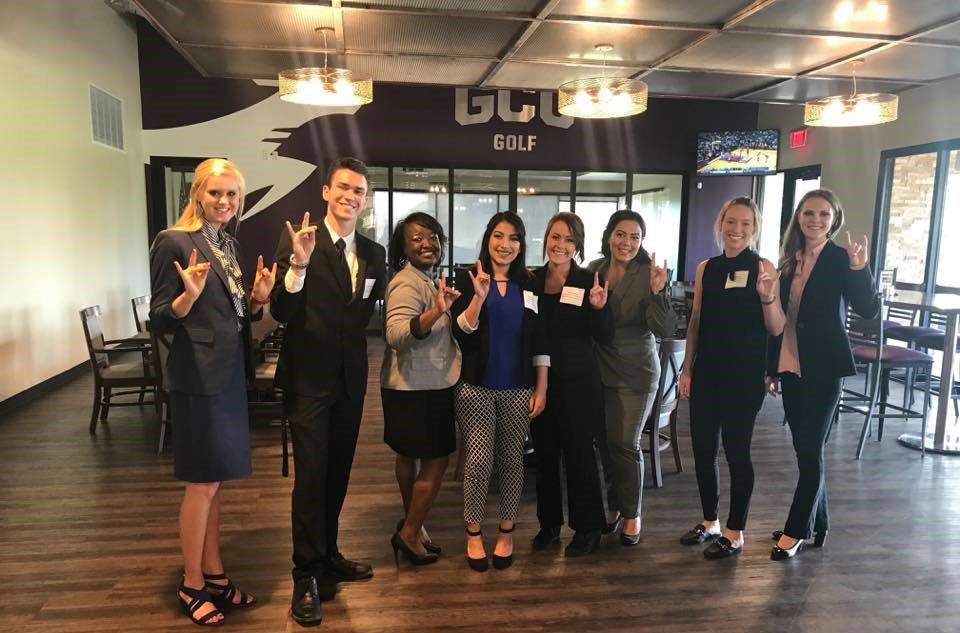 The Honors College also introduced a brand new Honors College Advisory Board for professionals and for students. Several highly professional individuals were chosen to serve as professional advisors for the Honors College. At their meetings, students have the ability to interact with them, learn from them, and represent the students and provide insight for the Honors College student body.
The Honors College STEMist club also sponsored their annual Dinner with the Graduates at Canyon 49. At this event, attendees were able to interact with professionals and work on their networking skills. For many in this club, it is one of their favorite events of the year.
On behalf of the Honors College, it was a great year! Lopes out, 2017!
The Honors College has a lot of events planned out for this spring 2018 semester as well. We hold the Honors College Etiquette dinner, where students will learn how to have a formal dinner interview and how to have proper etiquette. We also have various events sponsored by other clubs so be on the lookout from your respective clubs for additional info!
Keep in mind, honors students should be working on their symposium. Students had lots of choices this year to use as fulfillment of their Symposium credit; however, freshman will function in the regular fashion and meet on Saturday February 3rd and March 3rd. Be on the lookout for how you can enter to participate and compete in the symposium.
Also, the biggest event of the year is coming up in April—The Honors College Annual Banquet. At the banquet the Honors College will be handing out several awards and scholarships. Last year, I was blessed to be award Freshman of the Year award, which was a huge surprise. I was nominated by various deans and professions and it was a major honor. In addition, I was awarded a plaque and recognized for my placement as a finalist in the P.A.C. Bootcamp program that is put on by the Honors College. Finally, I served as team lead for a group to create a Servant Leadership Development Center last year. As a team, we each won a scholarship for our hard work and accomplishments. Therefore, anything is possible! Cheers to starting off the year right!
Grand Canyon University's Honors College provides an enriching experience for motivated and ambitious students. For more information about GCU's Honors College and Bachelor of Science in Biology with an emphasis in Pre-Medicine, visit our website or click the Request More Information button on this page.
Scroll back to top