4 Frequently Asked Questions About the RN to BSN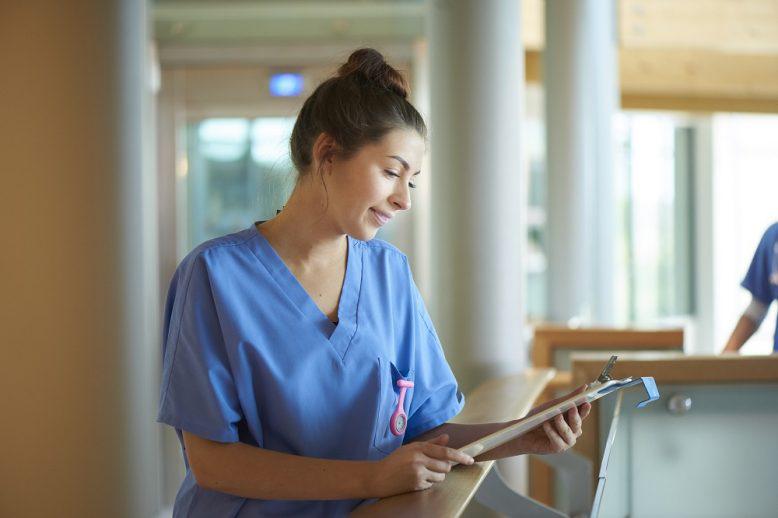 If you are a registered nurse who wants to take your education to the next level by earning a BS in nursing, GCU's RN to BSN program may be what you are looking for. The format of this degree is designed to maximize your strengths and meet your needs as an adult RN learner.
If you are considering this degree, it is wise do some research beforehand. Here are some answers to frequently asked questions about the RN to BSN:
What kind of experience will I get in a BSN program?
In your RN to BSN program, you will gain hands-on experience in addition to completing traditional coursework. You will have the chance to demonstrate your mastery of concepts through experiential learning and indirect practice immersion activities. As a result, this may lead to opportunities in disease prevention, quality improvement, information management and leadership development.
In addition, through a capstone or practicum course, you will have professional practice opportunities under the supervision of an approved mentor and course faculty.
What classes will I take in the BSN program?
In your BSN courses, you will receive instruction from practicing nurses and experts in the field who will share their knowledge and experience in areas of clinical patient care, healthcare management and professional nursing practice and leadership. Some of the classes you will take include:
Family-Centered Health Promotion
Health Assessment
Applied Statistics for Healthcare Professionals
Introduction to Nursing Research
Ethical and Spiritual Decision Making in Healthcare
Nursing Leadership and Management
What are my options when earning a BSN?
GCU's RN to BSN program can be taken in an online or evening format. With an online degree, you can earn a next-generation education that is suited to your needs. If you have a busy schedule, you will enjoy the convenience and flexibility that comes with GCU's online programs.
The RN-BSN program is also offered in an evening format. If you prefer an in-person learning environment but work during the day, taking evening classes may be the right choice for you.
Will having my BSN improve patient outcomes?
According to the American Association of Colleges of Nursing, education has a strong impact on a nurse's ability to practice. As you grow in your nursing abilities and knowledge of healthcare principles, you can provide higher quality care for your patients.
For example, in your RN to BSN program, you will learn to critically review research studies and apply them to clinical practice. Therefore, you can offer new insight and participate in the development of solutions to help your patients. Ultimately, earning your BSN can allow you to achieve fulfillment as you care for others.
Grand Canyon University's College of Nursing and Health Care Professions offers a curriculum that connects classroom theories to working scenarios through many modalities. To learn more about nursing degrees at GCU, visit our website or contact us using the Request More Information button at the top of the page.
Written by Lauren Abraham, a senior earning a communications degree at GCU.