Are You Ready to Earn Your BSN? Consider These Questions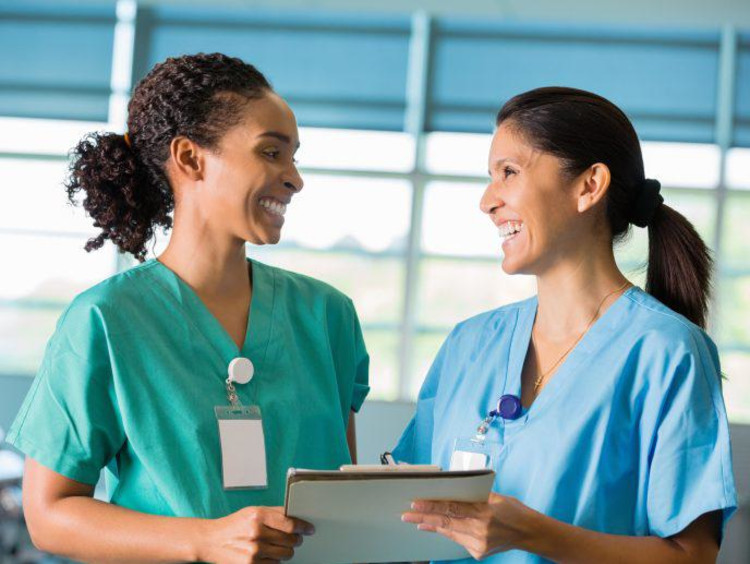 Grand Canyon University's online RN to BSN program is offered by the College of Nursing and Health Care Professions and designed to provide registered nurses with a way to earn their bachelor's degree in a convenient format. The curriculum of GCU's RN to BSN program is in alignment with American Association of Colleges of Nursing (AACN) standards, and the program is accredited by the Commission on Collegiate Nursing Education (CCNE). If you're unsure whether now is the right time to pursue your BSN, then consider these questions:
 Are You Happy with Your Current Nursing Salary?
If you would like to make more money per year than you are now, then pursuing your BSN may be a smart choice. Advancing your nursing knowledge and obtaining this degree may put you in a better place to secure higher paying positions in the nursing field. You may also be able to apply for more nursing positions with a BSN.
 Do You Feel Called to Nursing Leadership?
If you feel drawn toward leadership roles in nursing, then earning your BSN can be a smart decision. Coursework and experiential learning opportunities featured in GCU's online RN to BSN degree help you foster your management and leadership capabilities, as well as further your development as a professional nurse. The degree can prepare you to pursue leadership positions in nursing, such as unit supervisor, director of nursing or nurse manager.
 Would You Like to Sharpen Your Skills?
If you have been practicing as a registered nurse for a while, then you may feel confident in the skills that you use every day. For individuals who are ready to add additional abilities to their repertoire and benefit from new learning experiences, earning their BSN can be a smart step to take.
Grand Canyon University's RN to BSN degree program offers nursing professionals a convenient way to advance their education and career. For details about this online program, please visit the College of Nursing and Health Care Professions website or click the Request More Information button.