From China to Arizona: A Nurse's Journey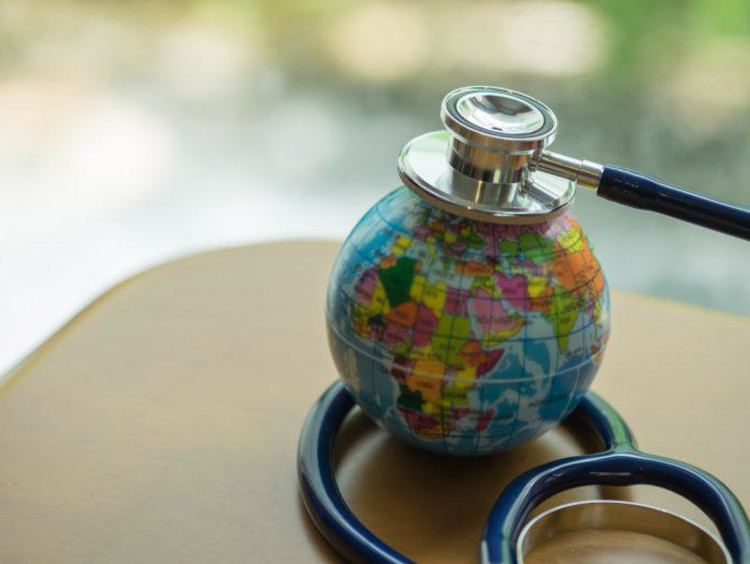 Jenna Snyder was raised in China as the child of missionaries. She moved to China with her family when she was only 2 years old and was exposed early on to people on the streets begging for money. These people were not typically beggars rather, they also suffered from horrible conditions including leprosy, rare genetic conditions and infected wounds.
Although others shied away from these people, Snyder was fascinated by their life experiences and challenges and was eager to help them. At just 6 years old, she had already decided that she wanted to go into healthcare. As she got older, Snyder chose nursing as the profession that she wanted to pursue. Nursing fit her personality and what she wanted her future to become. The freedom to travel as a nurse while helping those that need it most really appealed to Snyder. She went on to work as a Registered Nurse (RN) for 7 years before graduating with her Master's Degree as a Family Nurse Practitioner (FNP).
Learning Mandarin
Snyder learned Mandarin, a Chinese dialect, as a child and attended a Chinese school from 1st thru 6th grade, along with her brother. They both continued their studies and attended an international school well into middle school. It wasn't until Snyder graduated from high school that she moved back to the United States. Snyder believes that "if you work in a multilingual area, knowing another language can definitely set you apart from your other coworkers. It can also help you get to know your patients on another level, as they feel more comfortable speaking with and confiding in you".
Current Position
Currently, Snyder works for a Maricopa County family practice where she sees approximately 300 Chinese patients who speak little to no English and are unfamiliar with the U.S. healthcare system. The most difficult part of Snyder's job is that she is often asked to step into various roles outside of her job description, such as social worker, medical coordinator and translator for unrelated issues.
Another difficult part of Snyder's job is helping patients make better choices about their health. She says, "Sometimes it is hard when you feel like you have poured your heart and soul into teaching and educating someone and they continue to make poor and detrimental choices in their lives. However, it has taught me patience and to just keep loving and teaching regardless- always hoping that something I say will eventually get through".
Despite these challenges, the best part of Snyder's job is the continuity to provide care. She loves being able to follow her patients, get to know them and see the positive changes unfold in their lives. Snyder enjoys being able to assist people in times of trial and finds it incredibly rewarding.
CONHCP at GCU
Jenna Snyder completed both her BSN and FNP at GCU, and feels that the school's programs prepared her well for her job as a nurse practitioner in Maricopa County. She says, "Seeing the changes from 2003 to present have been incredible!" Snyder loves the College of Nursing and Health Care Professions at GCU. Though the programs are challenging, the small and intimate classes make the experience more enriching.
Advice for Future and Current Nurses
To Snyder, nursing is one of the greatest professions. There are many different options that nurses can pursue such as bedside nursing, leadership, management, informatics, education and homecare. Nurses may also consider going back to school, like Snyder did, and earn an MSN with an emphasis in numerous areas, FNP or DNP. Earning any of these degrees can really open doors for nurses in the healthcare field!
Snyder offers a piece of advice by stating, "I would recommend doing some volunteer work to get hands on patient care hours. In my experience, nursing and hands on patient management is not something everyone can handle. It is important to get some sort of shadowing or volunteer experience prior to starting nursing school. A short term mission trip can also be helpful in getting hands on experience".
Study Tips
Nursing is one of the hardest degrees to earn, but it is also one of the most rewarding. The knowledge you learn in school could one day help in a life-or-death decision. Snyder encourages nursing students to take their study time seriously and do all the assigned readings and texts.
If you are interested in pursuing a career in nursing, check out GCU's College of Nursing! Find your purpose through discovering your passion at Grand Canyon University!
Written by Allison Richmond, a professional writing major at GCU.