The Importance of Education for Professional Development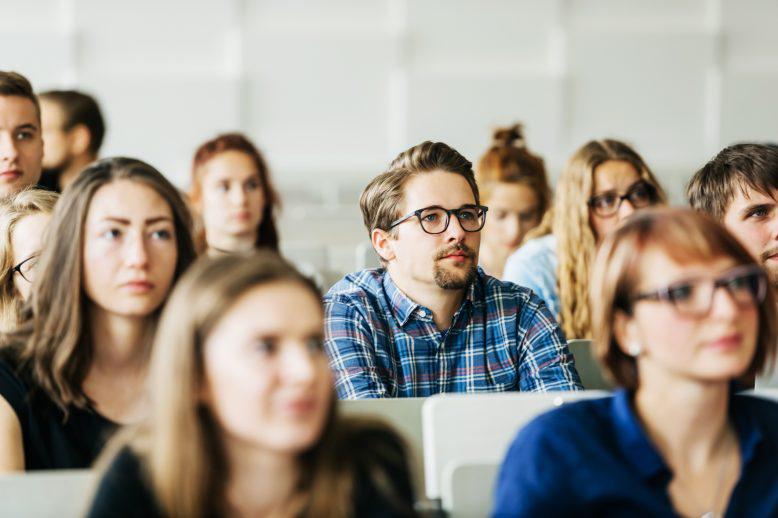 Posted on June 12, 2019
in
[ Nursing & Health Care ]
While there are several pathways to begin your career in nursing, we now know that there are better patient outcomes and more career opportunities for nurses who go on to further their education. Don't wait to further your education and your professional prospects. The RN to BSN degree program at Grand Canyon University could be the perfect fit for you.
Maintaining and Enhancing Knowledge
Earn your BSN to sharpen your skills, broaden your understanding of best practice and prepare to take on more responsibilities as a leader in a hospital or healthcare organization. GCU's RN-BSN program is tailored to meet the needs of the RN adult learner and to maximize the strengths that the working RNs already possesses.
Staying on Top of Evidence-Based Practices
Change is arguably the only constant in healthcare. With each passing year, clinicians add to the ever-growing body of knowledge. New standards of care and interventions are developed, and new technologies are integrated.. So, it's essential to be current on the latest evidence-based practices.
Choosing a Specialization
An RN to BSN degree path paves the way for your future trajectory in healthcare. Whether you have your eyes set on becoming the next unit educator or supervisor or beginning a career in higher education, all pathways start with your BSN.
Increasing Confidence with Patients
As a registered nurse, your patients look to you to provide the best possible care.. It's vital that you're current on the latest evidence and are prepared as an advocate.
With a BSN, you'll have a strong base of knowledge to draw and skill to draw from.
Enhancing the Direction of Your Career
Too often, nurses rely on the strong, nationwide demand for medical professionals for job security. But employers prefer to hire and promote providers who demonstrate an ongoing commitment to professional development. By choosing the RN to BSN degree program, you're affirming your dedication to give your patients the best possible care—and that is something no hospital can do without. The higher your academic achievements are, the greater your options will be. With your BSN degree, you could even choose a non-conventional career path, such as any of the following:
Cruise ship nurse
Flight nurse
Parish nurse
Public health nurse
Prison nurse
Missionary nurse
Disaster-preparedness nurse
Legal nurse consultant
These are just a few of the possibilities you can pursue with your Bachelor of Science in Nursing from Grand Canyon University. Visit our College of Nursing and Health Care Professions website and click on the Request More Information button. Our online admissions application is waiting for you.
About College of Nursing and Health Care Professions
The College of Nursing and Health Care Professions is comprised of diverse health care disciplines, including nursing, health care administration, athletic training, public health and health care informatics. We are united by the common goal of training the next generation of health care professionals and leaders to effectively address health care challenges. The content of this blog includes perspectives on current health care topics, discussion about health care trends, a showcase of successful alumni and faculty and posts about our passion for our respective fields.
---
---