Trending Faith: Why Ask Multiple People to Pray?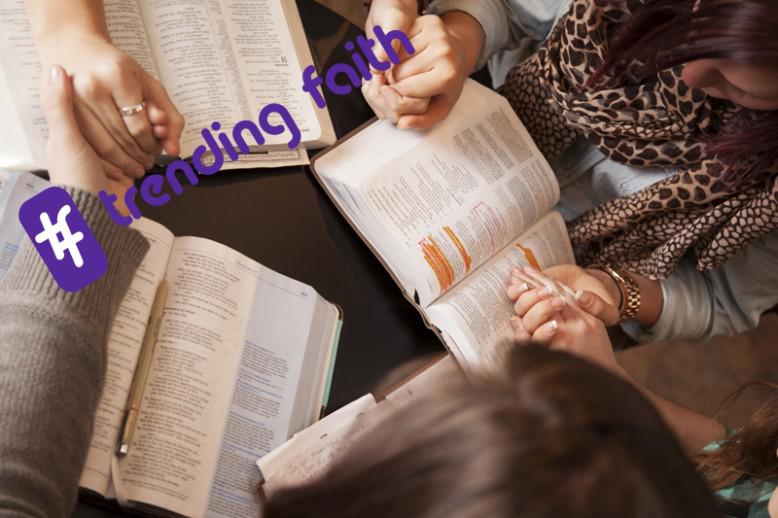 Posted on December 01, 2015
in
[ Spiritual Life ]
On this week's Trending Faith, Grand Canyon University Dean of Student and Pastor Tim Griffin and Dean of the College of Theology Jason Hiles, PhD, sat down to discuss prayer and whether we should invite other people to join us in praying.
Pastor Tim explained that he believes that there is some misconception about prayer.
"Prayer is simply having a conversation with the Living God," Pastor Tim said. He added that prayers, like conversations, can be had one-on-one or in a group.
"It can be dynamic, exciting and very rich when people are joined together in conversation," he said, adding, "I think God is all about relationships. I think He sent His son to restore a relationship between us and Him … I think that God enjoys when His family gets together and talks to Him about things."
Watch the full video below to hear more of the conversation:
Want to hear your question answered on Trending Faith? Send your questions to trendingfaith@gcu.edu or use #trendingfaith. Interested in learning more about a Christian education at GCU? Contact us for more information.
About Department of Spiritual Life
Spiritual Life weekly devotionals are weekly encouragement and Scripture to give you reminders of what it means to live a Christian lifestyle, how to keep God in your daily thoughts, the importance of leaning on God through the hard times and much more! Come back for weekly encouragement in the Lord.
---
---