Alumni Spotlight: Taylor Edwards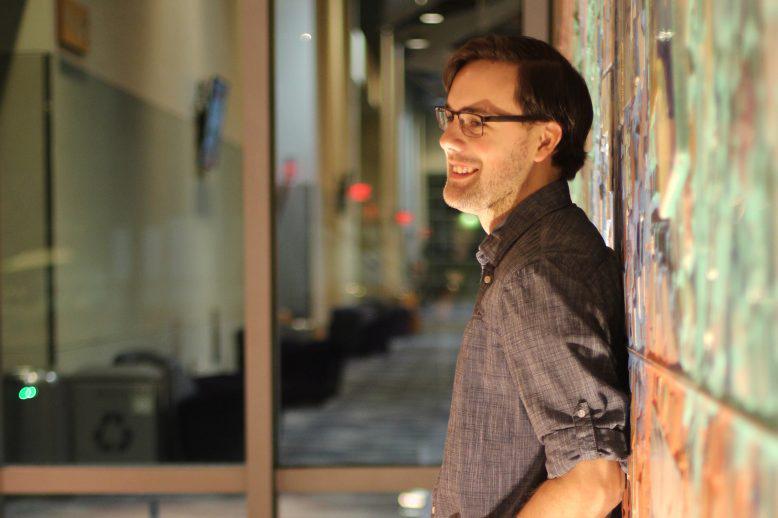 Posted on August 02, 2018
in
[ Theology & Ministry ]
Taylor Edwards is a former graduate of Grand Canyon University. We recently received the opportunity to interview him about his current experiences! Check it all out below.
Give us an update! What are you currently involved in and pursuing?
Right now, I am currently serving and a part of the internship program at Living Streams Church. This involves serving in the community of Phoenix with the other interns, while also pursuing a deeper relationship with God through small groups and different Biblical studies with the pastors. On top of this, I also serve on Sundays as part of the AV team.
What do you think is important about the idea of "A Daring Devotion"?
Commitment and courage I think go hand in hand with a "Daring Devotion." Committing to worldly desires and plans always seems like an easier option than what God has in store for me. That's where courage comes in. It takes courage to say no to those things and to lay them down. Committing to what God has planned and the opportunities He has presented isn't the easiest choice, but through it I have gained a better and closer relationship with God.
Who were some of your favorite professors or courses at GCU?
Some of my favorite classes were Psalms, Hymns and Spiritual Songs and Christian Theology. Other classes included ones specific to the Worship Arts program that dealt with lighting and sound. Jared Ulrich, Christina Larsen and John Frederick were probably some of my favorite professors. They really challenged me in my junior year especially, as I was dealing with the loss of my mom. All these professors there to help me through all of that while also encouraging me to keep going forward and challenging myself in school and in my relationship with God.
If you could give one piece of advice to a current student, what would that be? And why?
One piece of advice I have for new students and even current students is to get involved. No matter what program you're studying, there is always something going on at GCU, different outreach programs around the Phoenix valley and churches for you to get involved in and give back. It's a great way to meet new people and build lasting relationships that will go beyond college.
At Grand Canyon University, our faculty is committed to the success of all students. To learn more about our College of Theology, please visit our website or use the Request More Information button on this page.
About College of Theology
Living Faith is a Christian blog that interacts with a variety of biblical, theological and practical topics written by Grand Canyon University's College of Theology faculty and specially invited guests of the college. Our content provides practical and biblical advice from a Christian worldview for living our faith in the midst of an increasingly secularized world. In addition, our content wrestles with cultural topics and issues that challenge how we live out our faith as believers. For this reason, contributors to our Christian blog strive to write with compassion and apologetic concern to honor Christ and edify the church in every way possible.
---
---