New Degree Spotlight: Master of Science in Cyber Security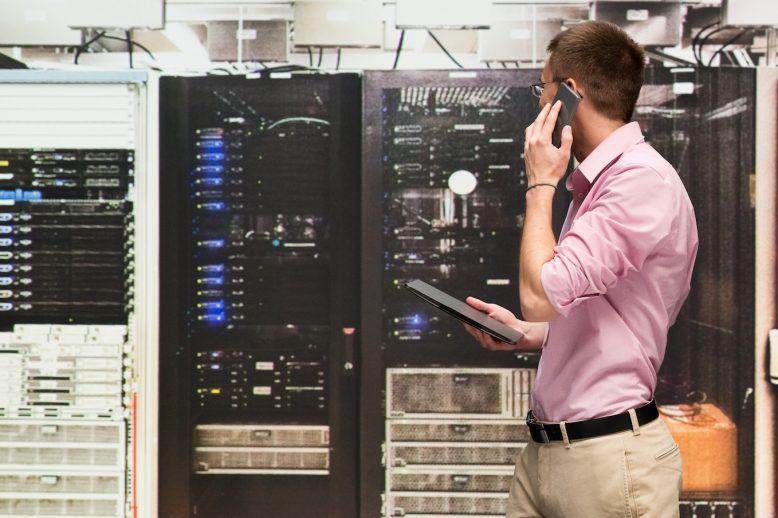 Posted on June 02, 2017
in
[ Engineering & Technology ]
Are you interested in working in the dynamic field of cyber security? If so, then Grand Canyon University's new degree program may offer you the ideal educational foundation to pursue your career goals. Offered through the College of Science, Engineering and Technology, our Master of Science in Cyber Security program focuses on different areas of cyber security and helps students develop the skills that they need to understand cyber warfare and cyber defense. This, along with training in the use of techniques for penetration testing, digital forensics and vulnerability assessment, helps ready students to protect an organization's data, processes, systems and people. Continue reading to learn more about what to expect from the Master of Science in Cyber Security program:
Increase Your IT and Security Competencies
As they complete this degree in cyber security, students develop the skills needed to apply Hackers-with-Halos™ methodology so that they might join a network of skilled professionals who perform their work from a Christian worldview. As you study, you will also prepare to apply your learning to tasks like maintaining remote-access servers, conducting assessments and analyzing vulnerabilities.
Experience Theoretical and Hands-On Learning
While earning this degree, you can expect to study course topics such as innovation in security frameworks, enterprise security infrastructure design and technology implementation of security solutions. The program's culminating course, Cyber Security Program Development, exposes students to the challenges of building a comprehensive cyber security program.
Step into a Professional Cyber Security Role
This degree program can prepare you to play a crucial role in the security of an organization. Some of the potential career opportunities for graduates of GCU's Master of Science in Cyber Security program include corporate security officer (CSO), corporate information security officer (CISO), senior security architect, director of security, information security analyst and senior security application developer.
If you think that a career in cyber security is right for you and would like to find out more about our Master of Science in Cyber Security, then visit the GCU website or use the Request More Information button at the top of the page.
About College of Science, Engineering and Technology
The College of Science, Engineering and Technology offers degree programs that prepare students for high-demand professions in science, technology, engineering and math (STEM) fields. With an emphasis on Grand Canyon University's Christian worldview, our college believes in instilling social awareness, responsibility, ethical character and compassion. Our blog, Brain STEM, focuses on topics related to science, engineering and technology, with engaging contributions from students, staff and faculty.
---
---