Favorite Blogs of Spring 2016: BusinessBuzz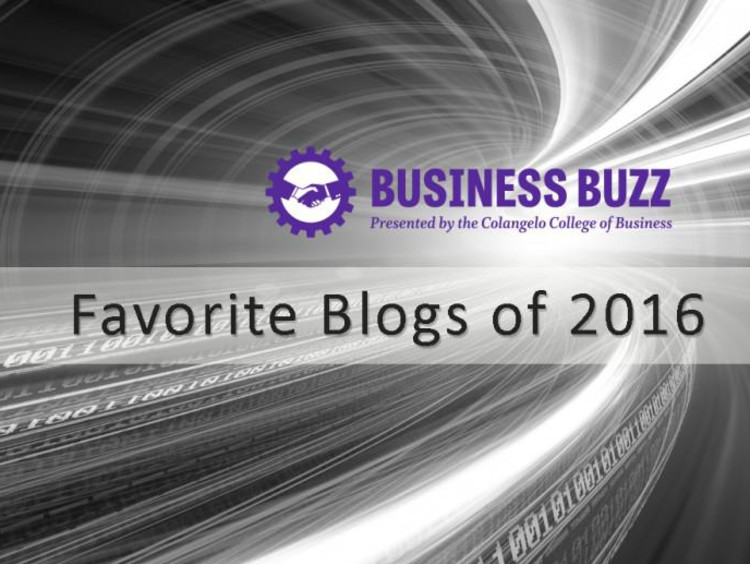 Stay up-to-date with the engaging business blogs in BusinessBuzz, presented by the Colangelo College of Business. Topics range from economics to servant leadership to Grand Canyon University's sports business programs being featured in USA Today. In case you missed them, here are some of our readers' favorite blogs from spring 2016!
Business Management vs. Business Administration: What's the Difference?
Business management and business administration sound like two similar degrees, but they have some significant differences. Read the descriptions and comparisons of these two business degrees to find out which one would be a better fit for you!
Economics Without Romance: Valentine's Day Edition
In this holiday-themed post, Krystal Slivinski, an assistant professor of economics at GCU, explains the romance of supply and demand. Discover how economists spend Valentine's Day, and learn the science behind their actions.
Why Get an Online MBA?
There are several benefits to earning a Master of Business Administration (MBA) online. Find out how earning an online MBA from Grand Canyon University can be beneficial to your education, career and lifestyle.
Servant Leadership: The First Pillar of the Colangelo College of Business
Randy Gibb, dean of Colangelo College of Business, explains the concept of servant leadership and its importance to Grand Canyon University. Learn how to apply this model to your everyday life and encourage others to do the same!
GCU Sports Business Programs Featured in USA Today
During the month of December, GCU's sports business programs were featured in two articles by USA Today. Read short summaries about the articles and become more informed about these unique and dynamic programs.
Grand Canyon University's Colangelo College of Business offers business degrees founded on the pillars of servant leadership, ethics and entrepreneurism. Visit our website or contact us today to get more information!
Written by Jessica Meyer, a senior earning a marketing degree from GCU.