3 Benefits of Pursuing a Career in STEM Education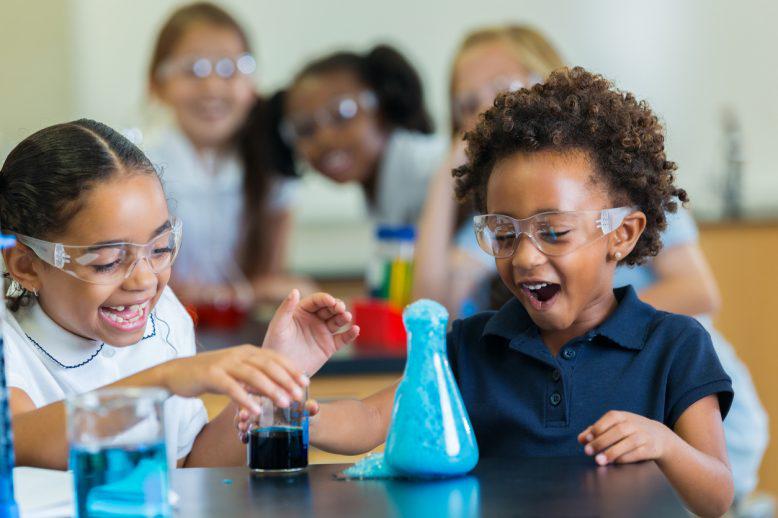 Posted on December 07, 2017
in
[ Teaching & School Administration ]
Science, technology, engineering and math education, also known as STEM education, plays an important role in today's schools. Children of all ages are being exposed to various STEM-related topics in their classes, which motivates many to continue studying these areas. Pursuing a career in STEM education can offer many benefits, including:
Continue Your Passion for a STEM Subject
If you are passionate about science, technology, engineering or math, then you can keep your passion growing by pursuing a career as a STEM educator. Highly effective teachers are lifelong learners who enjoy learning more about the subjects they are teaching. Earning a degree in STEM education can help you become a teacher, but it can also help you continue to grow in your passion for a STEM subject even while you teach the next generation.
Inspire Young People to Pursue STEM Fields
When you are passionate about the subjects you teach, you can become an engaging force in the classroom. Earning a degree in STEM education can help you become an inspiration to your future students. No matter what grade you are teaching, you can motivate your students to continue learning about STEM-related topics outside of required courses.
Help Students Gain Skills in High-Demand Areas
According to the United States Department of Commerce, jobs in STEM-related fields have grown 24.4% over the last decade, compared to 4% growth for non-STEM-related occupations. People who work in STEM-related jobs also tend to make around 29% more than people who work in non-STEM-related jobs. By becoming a STEM educator, you can help give students skills that can allow them to earn quality and high-paying jobs in the future.
Are you ready to start your path to a career in STEM education? Learn about the programs available through the College of Education here at Grand Canyon University. Click the Request More Information button at the top of this page or check out the College of Education's website to get started.
About College of Education
Are you a current teacher, future teacher, administrator, paraprofessional, or do you have a passion for the field of education? If so, check out the College of Education "Teaching in Purple" blog and be inspired by educators of all kinds. Peek inside the minds and classrooms of today to shape your own classroom of tomorrow. Come join us and start teaching in purple!
---
---