Trending Faith: Why Doesn't God Show Himself?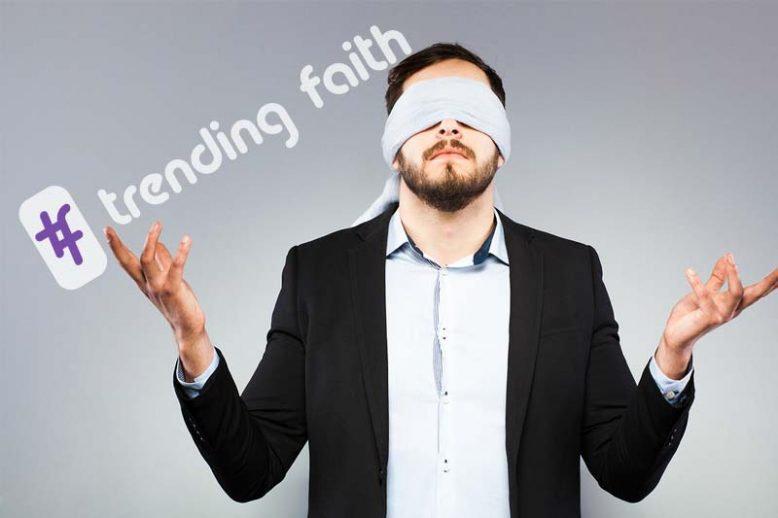 Posted on July 20, 2017
in
[ Theology & Ministry ]
Have you ever wondered why God doesn't offer some sort of undeniable proof that He exists? Why doesn't God show Himself? Grand Canyon University's Dean of the College of Theology, Jason Hiles, PhD, and University Pastor and Dean of Students, Tim Griffin, EdD, talk about this subject in this Trending Faith episode.
Wondering why God doesn't show Himself is common among believers of all ages. When life gets stressful and we feel like we need someone there to guide us, it can be difficult to see all the ways that God is helping us, leading people to wish He would offer some sort of magical or mystical proof that He is watching.
When Dr. Hiles asks Dr. Griffin why he thinks God doesn't show Himself, Dr. Griffin reminds us of when Jesus walked the earth and performed many miracles – and people still wanted more proof that He was truly from God. Just like back then, people today are naturally inclined to question what they see and experience, even when proof is available.
Of course, it would be easy to say, "here is physical, undeniable proof that God exists," but we are taught to walk by faith, not by sight. It is important to remember that God shows Himself all the time but in little ways. You can see God's love and feel His presence when you spend time with your loved ones, extend kindness to others and see people interacting peacefully. The relationships that we create with one another offer more than enough proof that God exists and is watching all of His children.
Watch the full Trending Faith episode to hear the full discussion:
If you want more information about faith in the modern world, you can send an email to trendingfaith@gcu.edu. You can also get more information about Grand Canyon University's College of Theology by clicking the Request More Information button at the top of the page.
About College of Theology
Living Faith is a Christian blog that interacts with a variety of biblical, theological and practical topics written by Grand Canyon University's College of Theology faculty and specially invited guests of the college. Our content provides practical and biblical advice from a Christian worldview for living our faith in the midst of an increasingly secularized world. In addition, our content wrestles with cultural topics and issues that challenge how we live out our faith as believers. For this reason, contributors to our Christian blog strive to write with compassion and apologetic concern to honor Christ and edify the church in every way possible.
---
---