Alumni Spotlight: Zixin Xiong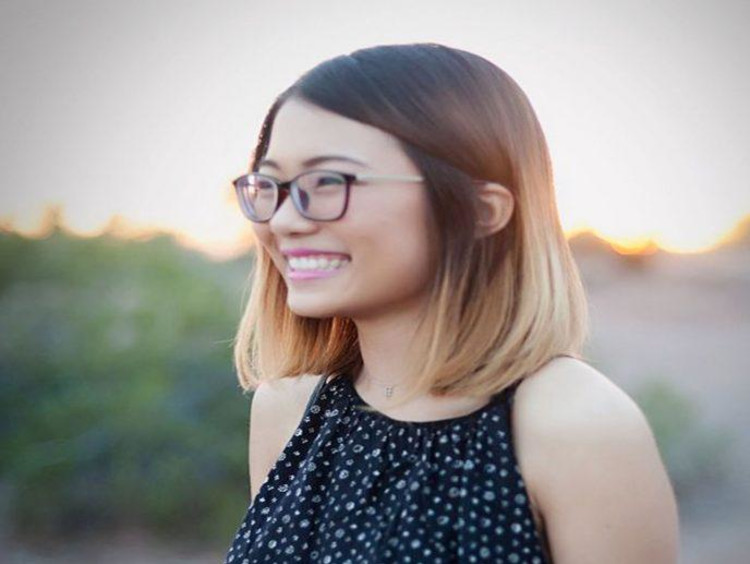 Zixin Xiong grew up in Greeley, Colorado, but was originally from Wuhan, China. She recently graduated from the Colangelo College of Business with a Bachelor's of Science in Finance and Economics. With a diverse range of elective courses under her belt and a long list of clubs and achievements, Zixin is a great example of how far a GCU student can reach if they put their mind and hearts to it.
Clubs and Classes
Zixin was the president of Colangelo Scholars, where she built community among the honors students studying within the Colangelo College of Business. She also was the president of the International Club, which encourages interaction and involvement among international students and the student body. As well as president of the IDEA Club, which encourages students to create, evaluate and implement their ideas. To top it all off, Zixin was treasurer of the PM Club, member and treasurer of Alpha Chi and a Delta Mu Delta member.
She also had quite a diverse list of elective classes. From music appreciation to differential equations for science and engineering to physics, Zixin explored her passions and took classes that would no doubt help her with her future endeavors.
Notable Achievements
Zixin took on a number of things during her time at Grand Canyon University. She volunteered at Grand Part, as a math tutor for local high school students and Canyon Kids. She also was a part of an economic and fiscal impact study for GCU property on 27 Ave and was a member of the Canyon Angels, a GCU entrepreneur program and investment growth opportunities.
An even more impressive feat is that Zixin Xiong had a job locked in prior to graduating from Grand Canyon University. She is working for Naya Energy, a company that was part of Canyon Angels. She is also currently on The Colangelo College of Business Advisory Board. The Colangelo College of Business is proud of her achievements and are excited about her future.
GCU provides a business education that is rich in servant leadership lessons. If you are interested in learning more, visit our website or get answers to your questions by clicking on the green Request More Information button on this page.