Why Should I Earn a Degree in Business Information Systems?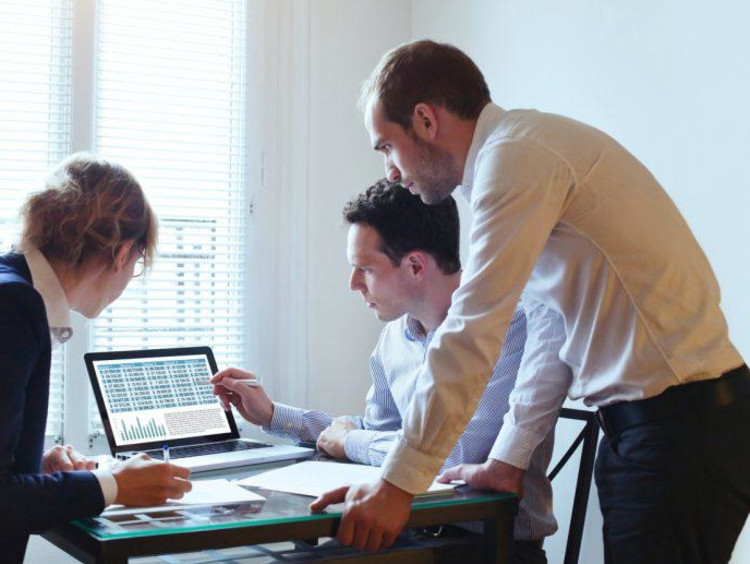 As the world continues to advance in technology more each day, so does the need for qualified professionals to manage business information systems. Business information systems is the study and practice of how information and communication technologies can be utilized in all different types of companies, within different industries, to improve business processes. Through the Bachelor of Science in Business Information Systems, Grand Canyon University's Colangelo College of Business prepares students to work and excel within this field! Here is what the academic degree entails as well as the career opportunities that exist after graduation:
Degree Overview
Students who enroll in this program take courses that teach the skills and information that are necessary to fully understand the industry. The different business theories and concepts in this program include management, accounting, economics, statistics and various marketing concepts. Students are also immersed in courses that focus on technological information such as database management, programming and IT project management. These two elements, business and technological information, pair together to supply students with all the skills and knowledge they need to feel confident within this line of work!
Career Opportunities
Not only does this degree prepare you for the business information world, but it will excite you and launch you into your career! There are many different employment opportunities upon graduating from this program, some of which include:
Actuarial Analyst: An analyst who conducts research and assesses the financial risks that a company acquires through statistical formulas.
Business Analyst: An analyst role who more specifically analyzes business data, business models and the systems and processes they use to meet their goals.
Information Systems Manager: A managerial position within a company that is responsible for directing and controlling computer systems, as well as making sure that they are working as effectively and proficiently as possible.
GCU works hard to provide students with an excellent education by providing qualified professors and teaching assistants, relevant course topics and resources, and assistance throughout every program! Once you have earned your degree, you will be more than ready to enter the work field and find a career for you.
To learn more about the business information systems  degree offered through Grand Canyon University's Colangelo College of Business, visit our website or click the Request More Information button at the top of this page.