Business Alumni Spotlight: Kristina Anderson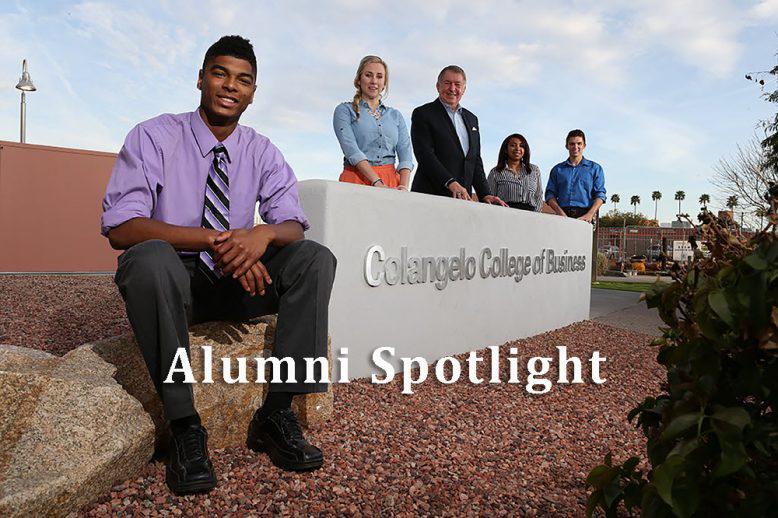 Posted on November 08, 2016
in
[ Business & Management ]
GCU alumna Kristina Anderson is the perfect example of what it means to overcome obstacles and follow your dreams. After moving from Illinois to Arizona, Kristina was diagnosed with ovarian cancer in 2013. However, this did not stop her from working hard and building a successful future.
During her battle with cancer, Kristina had the opportunity to take part in the Miss Arizona USA pageant. This experience was healing and empowering, and it gave her the opportunity to connect with other women her age and focus on something positive.
Throughout Kristina's journey, she found that a lot of young women are unaware of ovarian cancer and are under the assumption that it is a disease that only affects older women. For this reason, along with her friend Sandy, Kristina founded the Save Her Life Foundation, which aims to raise awareness about ovarian cancer through a powerful outlet.
Kristina went to Grand Canyon University when she first moved to Arizona. She loved what the school was about, and she chose to earn her Master of Business Administration. In addition to the undergraduate degree she earned in Illinois, her MBA has been a great asset to her life, both professionally and personally. Professionally, the business knowledge she has gained has prepared her to earn her CPA. Personally, the curriculum and the people she met along the way have helped her to grow.
To learn more about Kristina's story, watch the video below:
The Colangelo College of Business, a Christian business school in Arizona, offers leading-edge degrees that address the demands of contemporary business environments. To learn more about GCU's business programs, visit our website or request more information by using the button at the top of this page.
About Colangelo College of Business
Business Buzz is a blog that features content written by faculty, staff and students from Grand Canyon University's Colangelo College of Business. In addition to profiles about events, students and faculty on campus, you'll also find insight and perspective on the ever-changing business discipline and current global business topics. Learn about the modern business landscape, and how business today continues to grow and evolve to meet the needs of organizations and consumers in the 21st century. Check in every week for the latest news from the business community and around GCU.
---
---