How to Make the Most of Your Time as a Business Major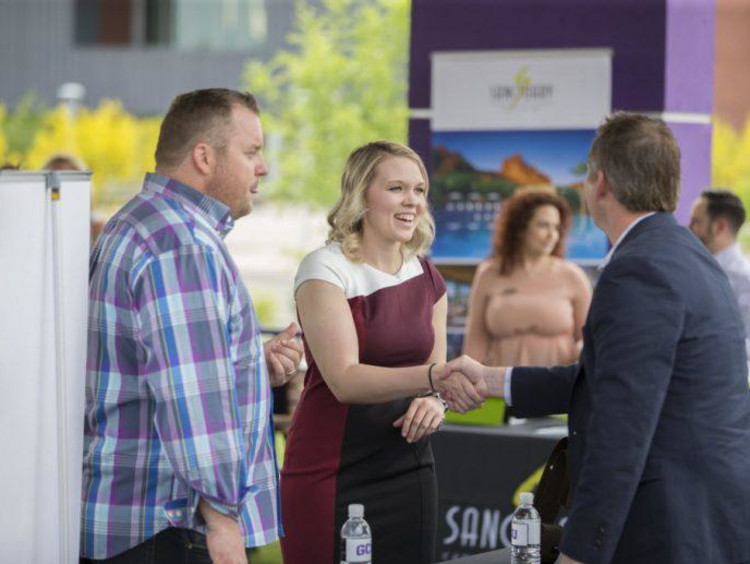 Are you a business major looking to make the most of your time in 2018? Grand Canyon University's Colangelo College of Business offers plenty of opportunities for business majors to get involved on campus and gain hands-on experience in their field. Continue reading for tips on getting the most out of your time while earning this degree:
Join One of Our Many Campus Clubs
Yes, there is a good chance that you will be busy with your coursework as a business major, but getting involved in extracurricular activities can help you make the most of your college experience and your time at school. Join a club on campus to make friends and interact with other students in your degree program, plus gain valuable networking opportunities!
Explore Your Options by Meeting New People
While it's important to focus on your goals, keeping an open mind about your options for education and what you want to do with your degree may lead you to an even better path than you had imagined for yourself. Attend presentations and listen to guest lecturers who come to campus. Network with other students and faculty while there and ask questions to the speaker, if you can!
Get an Internship or an On-Campus Job
An internship can help you gain valuable job experience and relevant skills to list on your resume. Internship positions also offer plenty of opportunities to network. You may also want to explore your options for an on-campus job in your field. GCU has hundreds of opportunities for students like you. Work with the Career IMPACT Center to get your resume ready and start applying!
Grand Canyon University's business degrees can prepare you to pursue a rewarding career in an in-demand field. Please visit our website or click the Request More Information Button to learn more.