How Our MBA Can Prepare You to Become a Leader in Business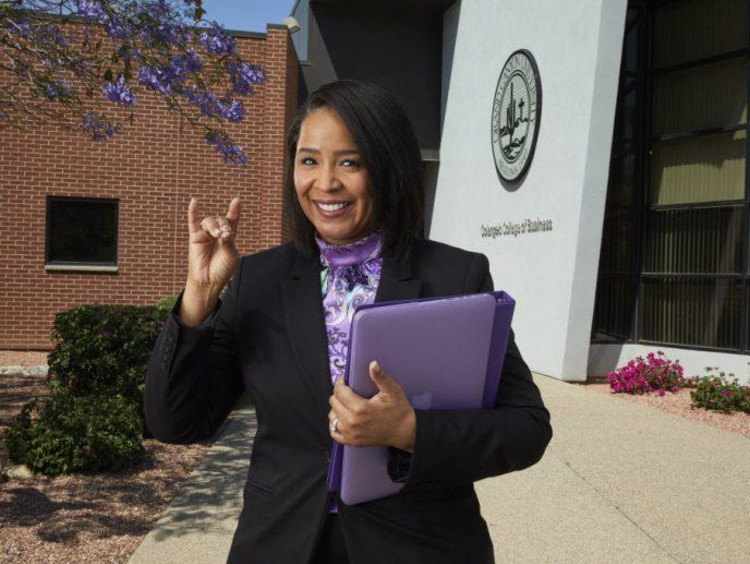 Advance your career while becoming a decision-maker and critical thinker grounded in servant leadership with Grand Canyon University's Master of Business Administration program. This degree is offered by the Colangelo College of Business and features a curriculum that's focused on operations management, organizational growth and leadership development. By earning this MBA, you can grow your entrepreneurial skills and develop the competencies you need to become a business leader.
Gain Knowledge of Business Leadership
GCU's MBA program can be completed through online and evening classes and includes topics relevant to the business operations of today. While earning this degree, you'll develop a better understanding of effective leadership, administration and business while learning about what components drive success and how to foster a productive organizational culture. The coursework that you'll complete in this program can provide you with the knowledge and skills that you require to practice transformational leadership in your business career.
Study a Comprehensive Business Curriculum
Key concepts of leadership and managerial strategies are covered in this program. You will also study organizational behavior, business function and application modeling, economic concepts as they relate to contemporary business and marketing control, planning and strategy.
Develop Advanced Leadership Skills
Individuals with an MBA are highly sought after because these degree programs help students gain and develop the skills and confidence that they need to function as entrepreneurs, executives, business leaders, managers and directors. MBA holders often go on to fill roles such as vice president of operations, chief executive officer and director or leader in a variety of service organizations and business.
Grand Canyon University's MBA program can prepare you for a career as a leader in business. To learn more about this degree, visit the Colangelo College of Business or use the Request More Information button on this page.