Top 5 Trends in Content Marketing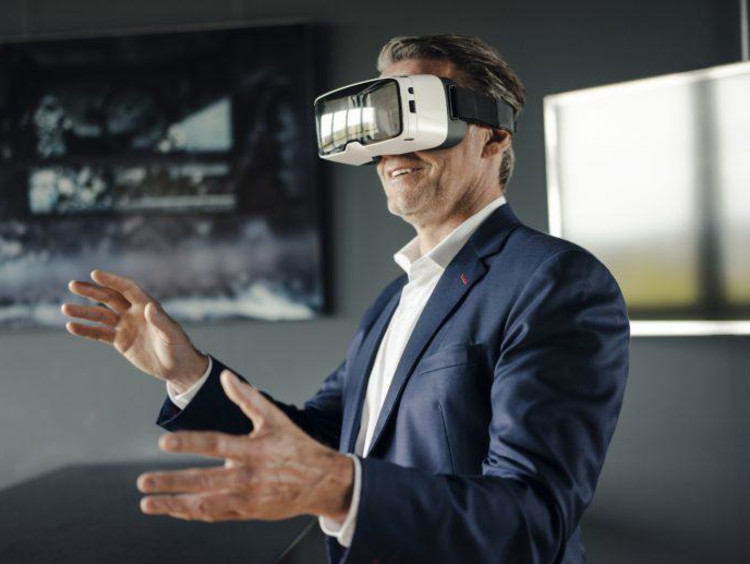 The Content Marketing Institute defines content marketing as "a strategic marketing approach focused on creating and distributing valuable, relevant and consistent content to attract and retain a clearly-defined audience—and, ultimately, to drive profitable customer action."
From this definition, it is clear that trends in content marketing are constantly evolving based on a number of factors. First, as the interests of audiences change, so too must the marketing. Content marketers must meet the people where they are, which means changing platforms and presentation strategies as often as necessary. In addition, valuable and relevant content needs to change with the times. Different types of media go out of fashion quickly. Businesses with strong content marketing keep their pulses on how people want content delivered.
As the online world continues to evolve, content marketing must keep up. Here are some of the biggest trends in content marketing today.
Virtual Reality
Virtual and augmented reality are offering completely new platforms for content marketers to get their messages across. Because VR technology is now easy to come by and relatively inexpensive, more people than ever are able to access the medium. It is already being used widely in areas like real estate, entertainment and sports. Virtual reality offers marketers the chance to actually immerse their audience in a world where their products can be used in a natural setting.
AI in Curation
In the past, marketers who wanted to offer their audience a wide range of content had to index it by hand and create massive spreadsheets and databases to keep track of all of the links. Now, thanks to the help of artificial intelligence (AI), content marketers can easily create wide-reaching and content-rich campaigns. AIs can sort and index millions of pieces of contact in just a short time. This information can give businesses a way to leverage their content and generate more based on what their audience is looking for.
Native Advertising
The big social media channels are adding new restrictions to advertising all the time. The policies have changed the way content marketing is done across sites. Clickbait, wormholes and poorly developed ads are no longer welcome on most sites. Instead, content is looking more like authentic posts. Native advertising means that content marketers are using the features of the site and integrating their marketing tactics to be more in line with the flow of the site and less intrusive to the user's overall experience.
Client-creation
Along with native advertising, is the concept of client-created marketing. Businesses work with celebrities and social media influencers to use and display product in their posts. Instead of creating hugely expensive advertising campaigns, businesses are choosing to let other people sell for them. These posts reach millions of followers and target people the business may not have originally pegged as an audience.
Storytelling with Live Streaming
Storytelling has been a big part of content marketing since its inception. The idea that people connect with stories that they can follow and the emotions that are generated from experiences is nothing new in content marketing. However, instead of just creating videos and images that tug at the heartstrings, content marketers are beginning to utilize live streaming. Just like with client-created content, businesses are paying celebrities and influencers to promote products via live streaming and live "TV" channels on social media sites.
These content marketing strategies seem more natural and less like advertising because the products are not the sole focus of the ads. Instead, they work more like product placement and generate questions about the product. The celebrity or influencer can answer those questions or the product's social media team can jump into the comments and engage directly with users.
If the future of content marketing sounds like a world you would like to be a part of, get started on your journey with a Bachelor of Science in Marketing and Advertising or Master of Business Administration with an Emphasis in Marketing at Grand Canyon University.
To learn more about how Grand Canyon University's Colangelo College of Business provides marketers with insight into the next big trends, visit our website or click the Request More Information Button on this page.