Top Public Safety Issues in Arizona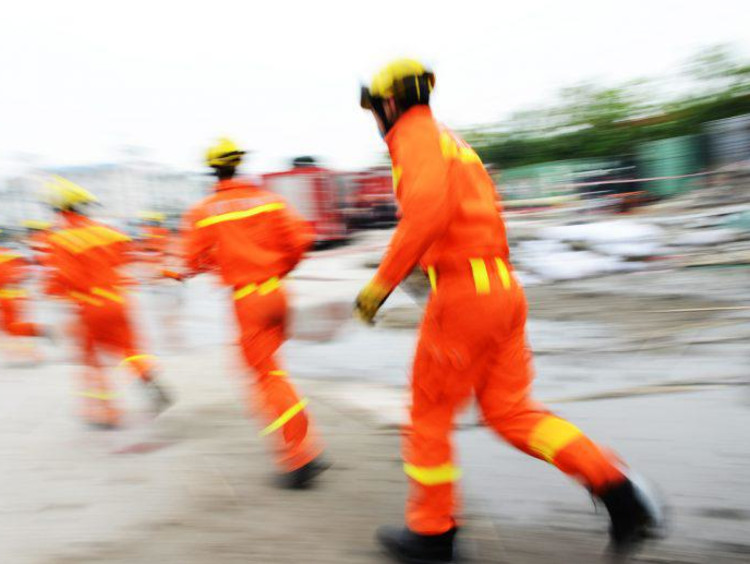 People who work in the fields of fire protection, emergency medical response, law enforcement, environmental safety and emergency management all have one thing in common: an enduring desire to protect the safety and welfare of others in their communities. If you're interested in pursuing any of these careers, then consider earning your degree from Grand Canyon University. The Colangelo College of Business offers a Bachelor of Science in Homeland Security and Emergency Management.
Flash Floods
Flash floods are among the most serious natural disasters that occur in the Southwest. In Arizona, a flash flood can develop within minutes. It's possible to have no visible signs of rain in your immediate area and to still be affected by a flash flood that develops upstream. Flash floods have the potential to sweep people away and to injure them with debris carried in the waves. If you decide to major in public safety and emergency management, you could pursue a career that helps protect your community from deadly floods.
Dust Storms
Dust storms can occur as a side effect of thunderstorms, which can produce strong downward gusts called microbursts. The limited visibility during a dust storm has been known to cause traffic accidents. Fortunately, dust storms also have a limited duration. Public safety officials urge drivers to pull over at a safe place immediately upon encountering a dust storm.
Traffic Accidents
Traffic accidents are a significant public safety problem. Nationwide, thousands of deaths and injuries occur every year due to preventable accidents. Some public safety professionals make it their life's work to protect commuters and travelers from dangerous problems like drunk driving, drugged driving, fatigued driving and reckless driving. Distracted driving continues to be pervasive as well. Traffic accident reduction can be accomplished in part by raising awareness among new, adolescent drivers, advocating for stricter legislation, enforcing current legislation and encouraging public reporting of erratic driving behaviors.
Wildfires
Arizona has always had the potential to host costly and fatal wildfires. If you're considering a career in fire protection, you may one day work on wildfire mitigation efforts, such as vegetation management, emergency responses and evacuation protocols. Community awareness and education are other major components of a fire protection professional's job.
Heat Waves
It's to be expected that Arizonians must deal with soaring temperatures during the summer, but heat waves are particularly dangerous. Young children, the elderly and those with chronic medical conditions are at a higher risk of heat-related illnesses like heat exhaustion and heatstroke. If left untreated, heatstroke can quickly become life-threatening. Adding to the problem is the high demand for electricity to power air conditioners during heat waves, which can lead to brownouts. Emergency management officials work to protect vulnerable populations during these times by taking steps such as setting up emergency cooling centers.
People who have a passion for leading and serving others are often drawn to careers in emergency management and public safety. Consider enrolling in Grand Canyon University's Bachelor of Science in Homeland Security and Emergency Management degree program. Begin working toward your future today by navigating to the Request More Information button at the top of your screen.