What to Expect When Earning a Tennis Management Degree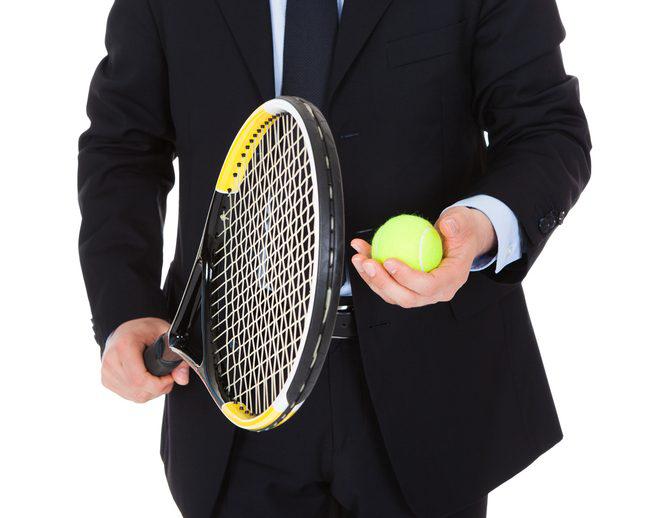 Posted on April 19, 2017
in
[ Business & Management ]
Are you hoping to enter the tennis industry? Do you have an interest in business? If so, then pursuing a career in tennis management may be the perfect option for you. Grand Canyon University's Colangelo College of Business offers a Bachelor of Science in Business Management with an Emphasis in Tennis Management degree. Continue reading to learn what you can expect from this program:
Develop Ambition for Corporate Tennis Management
While earning this degree, you will gain skills in marketing, managing and cultivating, while studying topics like ethical leadership and organizational development. Besides benefiting from an in-depth introduction to applied practice strategies and departmental management theories, you will also complete coursework covering the foundations of business.
Learn Strategies for Tennis and Business Management
While completing your tennis management degree, you will study areas such as servant leadership, accounting, marketing, finance and human resources management to help you become a business professional. Some of the topics that will be covered include concepts and strategies for successful management, business operations of a retail shop and tennis facility, and revenue generation for growing and sustaining a tennis business.
Gain the Skills and Knowledge for a Successful Career
GCU's Bachelor of Science in Business Management with an Emphasis in Tennis Management program gives you the opportunity to pursue your passion for tennis while earning a business management degree. As you complete this program, you can look forward to achieving a career in business and tennis management. Some examples of where graduates of this program go on to work include retail stores, resorts, tennis facilities, recreational facilities and sports organizations.
The Colangelo College of Business is a private Christian business school that offers a selection of leading-edge degrees. For more information, visit our website or use the Request More Information button at the top of the page.
About Colangelo College of Business
Business Buzz is a blog that features content written by faculty, staff and students from Grand Canyon University's Colangelo College of Business. In addition to profiles about events, students and faculty on campus, you'll also find insight and perspective on the ever-changing business discipline and current global business topics. Learn about the modern business landscape, and how business today continues to grow and evolve to meet the needs of organizations and consumers in the 21st century. Check in every week for the latest news from the business community and around GCU.
---
---