Biology Student Spotlight: Tristen Fergus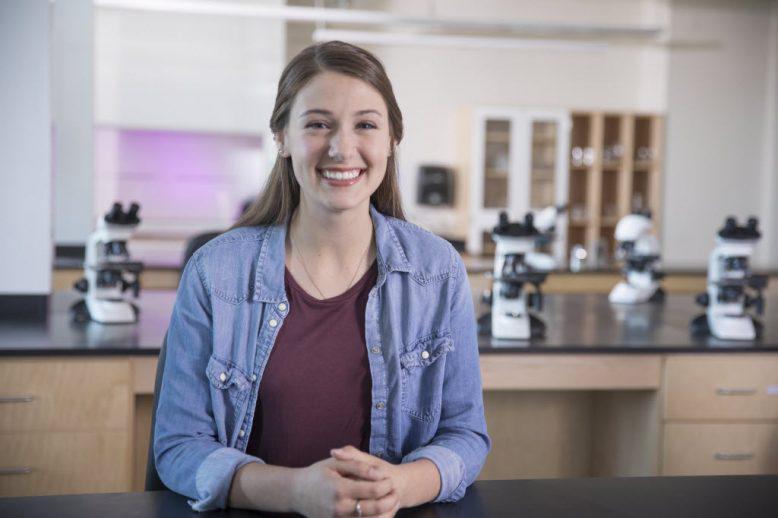 Posted on August 11, 2017
in
[ Engineering & Technology ]
Tristen Fergus is a sophomore studying biology for secondary education at Grand Canyon University. In this video, Tristen shares her experience as a student at GCU, including how she plans to make a difference in the Arizona education system after earning her degree.
To be a successful GCU Lope, a person should be passionate, determined and hardworking. Tristen explains that it's not unusual to walk across campus and meet plenty of students who will say that they have a lot of pride about attending Grand Canyon University. Through all the experiences that she has had at GCU, Tristen finds that she is making lifelong friends every day.
So far, earning her Bachelor of Science in Biology for Secondary Education from the College of Science, Engineering and Technology has readied her to fill the role of a high school science teacher. In her classes, Tristen is introduced to diverse perspectives on controversial scientific topics. By learning about different viewpoints on significant scientific issues facing today's society, Tristen feels that she will be better prepared to respond to her future students.
Tristen goes on to convey that in her time as a student at Grand Canyon University, she has transformed into a more confident person. Also, the university has given Tristen the opportunity to go out into local communities, and this has broadened the scope of what she sees as the typical classroom. Upon graduation, Tristen intends to make a positive impact on the Arizona school system.
You can watch the video below to see Tristen's full interview:
At Grand Canyon University, our goal is to help our students succeed by providing them with a quality education. For more information, visit the College of Science, Engineering and Technology website or click the Request More Information button on this page.
About College of Science, Engineering and Technology
The College of Science, Engineering and Technology offers degree programs that prepare students for high-demand professions in science, technology, engineering and math (STEM) fields. With an emphasis on Grand Canyon University's Christian worldview, our college believes in instilling social awareness, responsibility, ethical character and compassion. Our blog, Brain STEM, focuses on topics related to science, engineering and technology, with engaging contributions from students, staff and faculty.
---
---