Accelerated Programs: Get On the Fast Track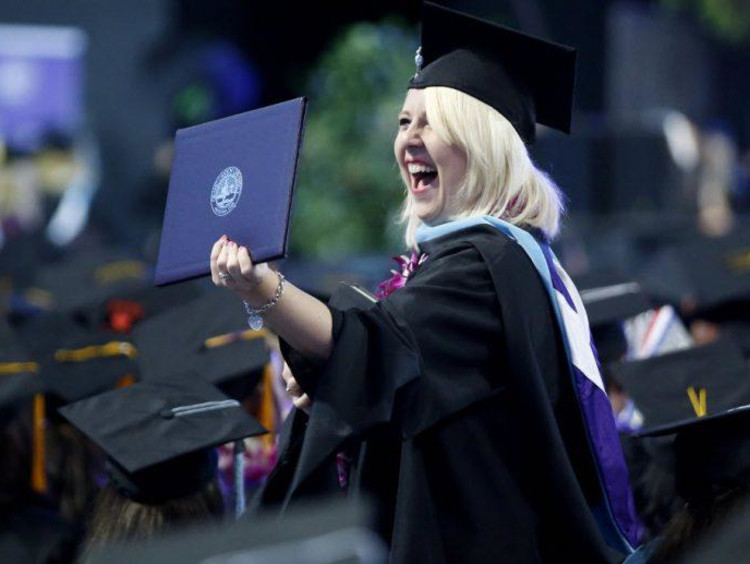 Today, it can feel like a master's degree is the new bachelor's. Having a master's out in the "real world" can make a huge difference in your job search after graduation. Earning your master's degree could land you a higher role right out of school than someone with a bachelor's. For example, teachers generally earn more with an advanced degree, while accounting majors need a master's to become CPAs.
The catch is that traditional master's programs will keep you in school longer, upping costs and time. At Grand Canyon University, we offer Accelerated Programs that help ambitious students align their undergraduate and graduate studies early in their college career. On the GCU Fast Track, you can complete both your bachelor's and master's degrees in one fell swoop. Keep reading to learn about the available fast track programs at GCU.
3+1
The 3+1 is a rigorous program in which students attend class year round. Courses are offered in the same format as our traditional campus undergraduate programs during the day. But instead of taking off summers, participants would take summer classes to complete their bachelor's degree in just three years. Since summer tuition and housing rates are discounted, participating in this fast track program saves students a considerable amount of money. Their fourth year would be dedicated to earning their master's degree.
4+1
The 4+1 program consists of a traditional undergraduate experience in which a student takes four years to complete their bachelor's degree with summers off. After four years, participants would then earn their master's degree in just one year.
Bottom Line
Whether you're eager to earn a master's degree sooner or you can't wait to graduate and begin your dream job, participating in an accelerated program could be the answer. Besides the possibility of speedy career advancement, it will save you and your family time and money, period. Consider your future, get on the Fast Track.
For more information about accelerated degree programs at GCU, use the request more information button at the top of the page or visit our website today.