Lopes Sports Camps at Grand Canyon University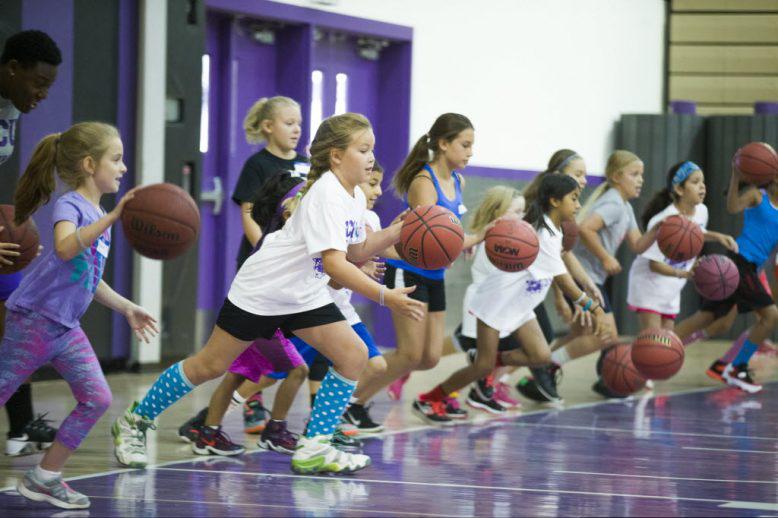 Posted on March 26, 2016
in
[ GCU Experience ]
With an NCAA DI athletic program and dominating men's basketball team, GCU upholds a tradition of athletic excellence for fans, GCU student-athletes—and athletes of all ages and skill levels. Grand Canyon University provides opportunities for young athletes to develop athletic skills in a sportsmanlike environment through its Lopes Sports Camps program. These various sports camps challenge athletes and cultivate individual improvement to foster future athletic success.
The Lopes Sports Camps program may also:
Offer fundamental instruction, training, demonstrations and more from experienced coaches and expertly trained staff
Provide opportunity to compete in tournaments
Present exciting guest speakers
Expose campers to sport strategies
Create a fun setting where campers can meet new people
What sports camps are available?
Basketball
Cheer and dance
Hockey
Lacrosse
Soccer
Softball
Sports medicine
Tennis
Volleyball and beach volleyball
Wrestling
Learn more about GCU's Lopes Sports Camps by visiting our website or clicking the Request More Information button at the top right corner of the screen!
About
Learn the best tips to enhance your student experience and get answers to relevant questions. Come back for weekly updates on how to master living life on campus, change your major, or how to brew coffee for those early morning classes. Through our articles, we hope you can partake in a successful and enjoyable college experience. Lopes up!
---
---