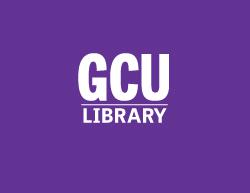 By Kelly O'Neill
MLIS, Reference Librarian
Posted on March 12, 2015
in
[ GCU Experience ]
Have you seen our research guides yet? The Grand Canyon University Library's collection of research guides cover a variety of subject-specific and general topics that will help you become a successful researcher.
Research guides are perfect for students who…
Are new or returning to school
Need a little help getting started
Wants tips for finding information within their subject area
Need help with citations and formatting
The research guides have been created especially for students by the GCU Librarians. It's our way of sharing some of our favorite resources and search tips with you!
Most of the guides cover the main subjects studied at GCU. These subject-specific guides will assist you in finding information inside and outside of the library. Recommended databases to use for your subject, current news articles, links to videos and websites are just some of the amazing resources you can find on these guides.
The guides don't just cover specific subjects, though. There are also guides for citing resources, creating persistent links and search alerts, to name a few. There's even one on general research – ideal for new students who are just starting out and are not sure where to begin.
Interested? Research guides are easy to find! Just go to the library homepage and click the link for research guides, located in the middle of the page. Now go have some fun exploring the guides and discovering all of the resources and services that the GCU Library has to offer!
About
Learn the best tips to enhance your student experience and get answers to relevant questions. Come back for weekly updates on how to master living life on campus, change your major, or how to brew coffee for those early morning classes. Through our articles, we hope you can partake in a successful and enjoyable college experience. Lopes up!
---
---